Abu Dhabi
A pale white mosque, a futuristic skyline, an endless crystal sea: all that and more is Abu Dhabi. Visit the UAE capital, the gem of the Persian Gulf, where the jet-set community spends their time, and some of the richest men in the world close their business.
Get the best experiences in Abu Dhabi!
Abu Dhabi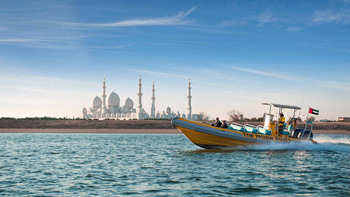 60 Minute - Corniche sightseeing boat
Emirates Palace, Fishermen's Village, Corniche & 3 more iconic sights.