Admission to Madurodam
Unforgettable experience
Explore the Netherlands in miniature at the Madurodam theme park! See all the country's highlights in one place thanks to this unique experience!
You might be interested in...
Amsterdam
Luxury Canal cruise in Amsterdam
With a welcome drink
Amsterdam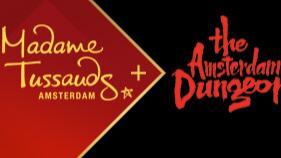 Combo ticket: Amsterdam Dungeon and Madame Tussauds
Value for money
Amsterdam
Hop-On Hop-Off Amsterdam Bus or Boat Bus and Boat
Explore the city
About this experience
Visit a country in a day! At Madurodam you can!
Meet the Netherlands in a day, discovering the highlights and heritage of Holland at Madurodam, world-famous for its village representing the Netherlands in miniature.
This wonderful & bizarre park consists of 338 miniatures as well as flowers in bloom during Spring-Summer season.
Visiting the Little Amsterdam, you will admire the Parliament Building in The Hague or understand what a real Dutch cheese market looks like. Everything is reconstructed to a scale of 1:25 including miniature trains, boats, and cars that run around.
And there's more about Holland's rich history: you can't miss the exciting indoor attractions.
Listen to captivating stories like the Dutch's ability to convert water into the land. You can experience the menace of the waters threatening the Netherlands in the Waterwolf Attraction where you have to help the steam engine to maintain Holland dry.
And did you ever heard about the Dutch past of New York? Get to know more at Madurodam! A wonderful voyage for the whole family, completed with interactive activities and two playgrounds.
Have a complete Holland experience: visit the whole country in a day and take a lot of pictures!
Experience details
How to use the voucher
Cancellation Policy
Cancel up to 1 day in advance for a full refund
Additional Information
Madurodam is open every day of the year. Free entrance for children aged up to 2. Please note that the park is an outdoor attraction.
Supported languages
Français, Deutsch, Dutch, Español, Italiano, Polski, English, Русский
What's included
What's not included
Meeting Point
George Maduroplein 1, The Hague