I Amsterdam city card
Free access to public transport and top attractions for 24, 48, 72 or 96 hours
Enjoy free admission to over 40 museums and attractions in Amsterdam and ride the city transport system for free!
You might be interested in...
Amsterdam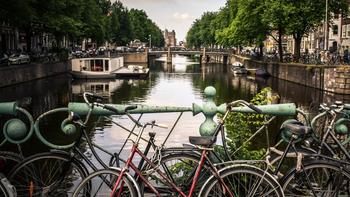 Vox City: Amsterdam Self-Guided Sightseeing Tours
Your way. Your pace
Amsterdam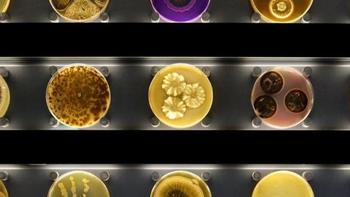 Tickets to Micropia
Unforgettable experience
Amsterdam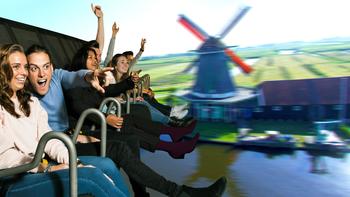 Tickets to This is Holland
Unforgettable experience
About this experience
Looking for a smart way to visit Amsterdam?
Take our I Amsterdam City Card!
I Amsterdam City Card is here since 1966 and it's the best way to discover the city granting you free entry to the top attractions and free access to public transport.
Our exclusive Amsterdam Card will grant you a lot of bonuses and free experiences. I Amsterdam city card is available for 24, 48, 72 or 96 hours.
You will have FREE access to over 60 museums, monuments, and tourist attractions. Some examples?
-> The Rijksmuseum
-> Stedelijk museum
-> Artis Royal Zoo
-> Rembrandt House Museum
-> The National Maritime Museum
-> Van Gogh Museum
-> Amsterdam Tulip Museum
-> Hermitage Amsterdam
-> Cobra Museum of Modern Art
-> Dutch Resistance Museum
-> Jewish Historical Museum
-> NEMO Science Museum
And many more!
And it's not over yet! With our card, you can join the Amsterdam Casino or take the amazing Canal Cruise, the first tourist attraction in the city. On top of that you will have a complete access to public transport, with no charge at all, and a lot of other discounts to music clubs, restaurants, pubs, and bike rent!
Please note: trains, including the ride from Schiphol (Amsterdam Airport) to Amsterdam Central station, are not included in the I Amsterdam City Card.
Experience details
How to use the voucher
Cancellation Policy
This experience is non-refundable
Additional Information
The City Card gives you unlimited access to Amsterdam's public transport system for 24, 48, 72 or 96 hours (depending on the duration of the card that you choose).
The museum package will be activated at your first visit to a museum, attraction or canal cruise. The public transport package is activated at your first check in on a GVB bus, tram or metro.
The Van Gogh Museum can be crowded, so make sure to reserve your preferred time slot online in advance. Please note that you will need a physical version of you City Card to book a timeslot ticket as the backside of the card contains your Card ID.
To exchange your voucher and get a card please visit one of the following locations:
Amsterdam Central Station: Open Monday - Wednesday: 08:00-19:00, Thursday - Saturday: 8.00-20.00, Sunday: 10:00-16:00.
Amsterdam Airport Schiphol: Amsterdam Schiphol Airport, Arrivals Hall 2: Holland Tourist Information. Open daily from 07:00 to 22:00
Amsterdam Central Station: I amsterdam Visitor Information Centre at Stationsplein 10. Open Monday - Saturday: 09:00-17:00, Sunday: 09:00-16:00.
I Amsterdam City Card users get free access to A'DAM LOOKOUT all day, until 18.00.
Supported languages
Français, Deutsch, Dutch, Español, Italiano, 日本語, Norsk, Polski, Português, English, Русский, عربي , 中文, 한국어/조선말
What's included
- Access to the listed museums
- Discounts
- Public transport access
What's not included
-Please note, trains, including the ride from Schiphol (Amsterdam Airport) to Amsterdam Central station, are not included in the I Amsterdam City Card.
-Personal expenses
Meeting Point
Present your voucher at one of the pick-up locations to receive the I Amsterdam City Card