Budapest: ticket to Gellért Spa
Budapest: ticket to Gellért Spa
Skip the Line / Fast Track Entry
Take some time to relax and come to the Gellért Spa. Chill out in this historical Spa in Budapest, the most famous in the city! Avoid any queue with our skip-the-line ticket!
You might be interested in...
Budapest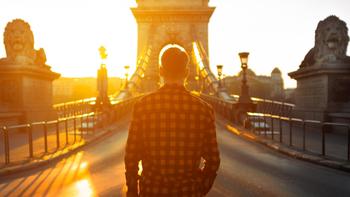 Vox City: Budapest Self-Guided Sightseeing Tours
Your way. Your pace.
Budapest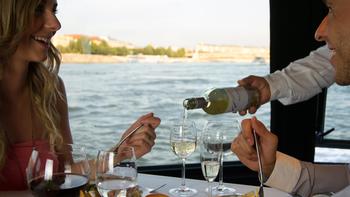 Budapest river cruise
Coffe, lunch, beer, wine, cocktail or dinner included
Budapest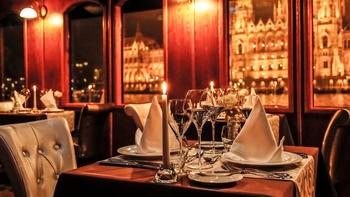 Dinner and Cruise with Live Music
Unforgettable evening
About this experience
Too much walking around Budapest? Relax!
Take some time for yourself and chill out at The Budapest Gellért Spa!
With our skip-the-line VIP entrance, you will restore your energies with a long bath in an old-fashion, luxury place with a lot of history in it!
The Gellért Spa has literally centuries on its shoulders!
The bath complex is inside the prestigious Gellért Hotel, on the bank of Danube, in the center of the city. The baths were built between 1912 and 1918 with a lovely Art Nouveau style but their story goes back even further.
These healing waters, coming from mineral hot springs, were found during the 13th century by Turks and their fame stretches out to the present day.
You are literally bathing in history here!
The Gellért Spa will treat you with a lot of additional services, like treatments and massages Thai-style.
And you know what? You will not do any queue at all!
Thanks to our skip-the-line VIP entrance you will go directly to baths, without stressful waiting to ruin your relax-time.
Don't miss the chance to revitalize yourself in this graceful, historical place!
Take our VIP entrance and enjoy your bath!
Experience details
How to use the voucher
Cancellation Policy
Cancel up to 1 day in advance for a full refund
Additional Information
The bath is mixed. No gender separation
Skip the Line entrance through Hungaria Koncert separate Welcome-desk
The complex includes 13 baths as well as steam rooms, saunas and a Roman-style swimming pool.
Private cabin usage
The bath is decorated with numerous Art-Nouveau furnishings, artistic mosaics and sculptures.
Supported languages
Français, Deutsch, Dutch, Español, Italiano, 日本語, Norsk, Polski, Português, English, Русский, عربي , Ελληνικά, Svenska, Türk, עברי, Suomalainen, 中文, 한국어/조선말
What's included
Full Day ticket
Includes a cabin usage
-I Love SPA package includes
Entrance ticket with cabin of use
I love Gellért Spa towel
Flip flops
Shower gel
Bottle of mineral water
What's not included
- Towels
-Flip flops
-Personal expenses
Meeting Point
"Gellért Spa: Budapest, Kelenhegyi út 4, H-1118 In the building of Hotel Gellért by the Buda end of the Freedom Bridge"