Cordoba food tour
With a local guide
Discover the historical center of Cordoba and taste the best flavors of its food tradition! Follow your friendly local guide and meet the vibrant culture of Cordoba.
You might be interested in...
Mosque-Cathedral of Córdoba Fast-Track Tickets
Enjoy skip-the-line entrance and Guided Tour of the Mezquita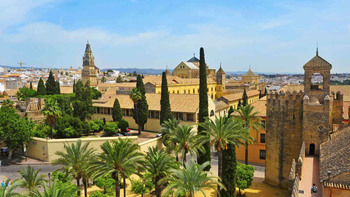 Mosque Cathedral Synagogue and Alcazar
with official guide
Cordoba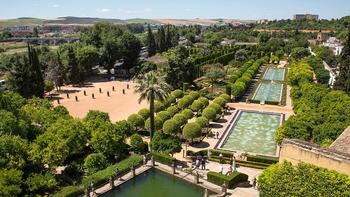 Guided Tour Cordoba in Depth
Guided tour
About this experience
Do you want to discover both the architectural and art peculiarities of Cordoba and taste its local specialties?
This is the tour for you!
Follow our friendly local guide in a relaxing walk through the Cordoba downtown, starting from the Capuchin square to the Roman Bridge.
We are going to make four stops in traditional taverns with roots in regional culture, showcasing the exquisite cuisine of our city!
Our professional guide will also take you to the will most relevant and wonderful sites of Cordoba, discovering its Roman, Arabic, Jewish, and Christian influences.
Our guide will tell you about the unique legacy that each of these civilizations left behind and how Cordoba's traditional dishes are the outcome of this mixture of worlds.
Our carefully designed guided tour intertwines the tasting experience of Cordoba cuisine with a complete walking tour of the Medina and Axerquía of Córdoba.
It's an immersive voyage through the atmosphere of Cordoba: the sound of the fountains, the scent of flowers, the brightness of the streets and the taste of good cuisine.
We will walk into the silence of small squares, only broken by your friendly guide's voice that will lead your thought to the living history of Córdoba.
We are going to show you the grace of our squares, the character of our streets and the art of our gastronomy.
Don't miss this chance and live the magic of Córdoba in its most peaceful hours, while you try the most exquisite specialties paired with good ground broth.
Experience details
How to use the voucher
Cancellation Policy
Cancel up to 1 day in advance for a full refund
Additional Information
Please be aware that some walking is included during this tour, please come prepared and we recommend wearing comfortable clothes and shoes.
Please arrive at the meeting point 10 minutes before the start of the tour.
Supported languages
What's included
What's not included
Personal expenses
Transfer
Meeting Point
Plaza de Capuchinos, Cristo de los Foroles