Tickets for Uffizi Gallery, Florence: priority entrance
Tickets for Uffizi Gallery, Florence: priority entrance
Skip the line ticket
You can't come to Florence without visiting the Uffizi Gallery: do it the right way! Take our skip-the-line ticket and enter the museum jumping the legendary long lines!
You might be interested in...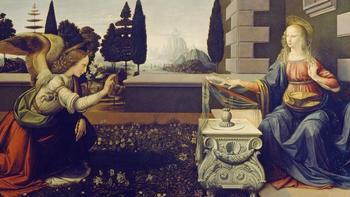 Uffizi Gallery guided tour, Florence
Professional guide and skip the line tickets included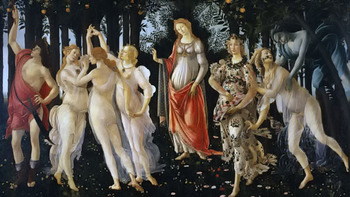 Florence: Last Minute Uffizi Tour
Avoid the lines
Florence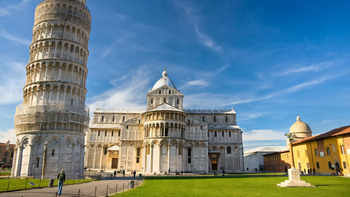 Tuscany in a day: Pisa, San Gimignano and Siena tour from Florence
Siena guided tour, traditional Tuscan lunch and wine tasting
About this experience
Uffizi Gallery is the most visited museum in Italy and it will be crystal clear as soon as you draw near: endless lines of people waiting to enter, any day, any time.
Can you avoid this? Of course, you can!
Thanks to our skip-the-line ticket!
We will take you straight inside this iconic museum.
You will be instantly surrounded by masterpieces of Raphael, Michelangelo, Dürer, Rembrandt, and Titian around every corner!
One of the most loved section is the eight rooms dedicated Caravaggio, which really show the temperamental artist's vividly passionate approach to art.
Your Renaissance voyage starts with earlier middle age artists such as Cimabue and Giotto, go through the works of Da Vinci and Raphael, and then reach the Baroque movement with masterpieces by Michelangelo, Caravaggio, and more.
Going deeper into the museum, you will see the art history evolution developing before your eyes: from the masculine Madonna of Giotto to Filippo Lippi's more gentle version.
Other unmissable masterpieces include Leonardo da Vinci's incomplete but fascinating Adoration of the Magi, Michelangelo's Doni Tondo (the Florentines loved round paintings), and Raphael's striking portrait of two Medici men, Pope Leo X and his cousin who would become Pope Clement VII.
Discover the Italian Renaissance and do it the right way! Don't tire yourself out with endless lines outside the Uffizi: you will admire the art with the wrong mindset!
Book now your skip-the-line ticket and visit the Uffizi Gallery!
Experience details
How to use the voucher
Cancellation Policy
This experience is non-refundable
Additional Information
Reduced tickets onsite: EU citizens 18-25 and EU teachers from public institutes * Disabled visitors (+1 carer) get in free but need to show a valid disability certificate at the entrance.
A €4 ticket for under-17s must be purchased onsite if they want to skip the line * Free entrance on the first Sunday of the month between October-March.
Last admission is at 16:45. Admission is free on every first Sunday of the month.
Make sure to be there 15 minutes before your timeslot. A valid ID is required.
Supported languages
What's included
Priority entrance to the Uffizi Gallery
Audio guide app in English
What's not included
Personal expenses
Transfer
Meeting Point
Swap your smartphone voucher for a paper ticket at Entrance Gate 3 * Make your way to Gate 1 at the Uffizi with your paper ticket to get straight in (look for the 'People with Reservation' sign) * Make sure to be there 15 minutes before your timeslot * A valid ID is required.
Piazzale degli Uffizi, 50122, Florence