Florence Medici's Mile Walking Tour
Florence Medici's Mile Walking Tour
with a professional local guide
The history of Florence is waiting for you! Come with us and walk the so-called "Medici's Mile" a path through Florence and its past, an itinerary to discover how the Italian Renaissance came to be!
You might be interested in...
Florence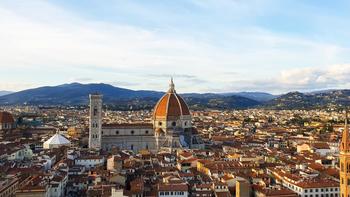 VCW Florence: Hop on Hop off Walking Tour
With a 24hr, 48hr or 72hr ticket
Florence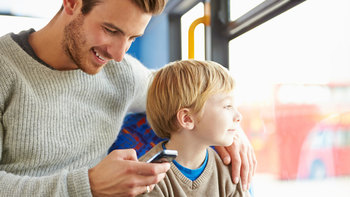 Vox City Florence Self Guided Sightseeing Tours
Your way. Your pace.
Florence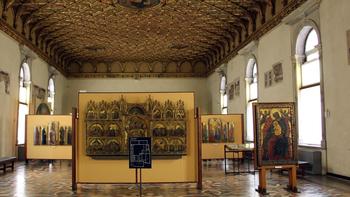 Accademia Gallery small group guided tour, Florence
Skip the line ticket included
About this experience
Join this unique walk along an enchanting route of a mile, which crosses, for its whole duration, a UNESCO World Heritage area: a mile with the highest density in the world of wonderful monuments and open-air works of art!
You will follow our professional local guide leading you to explore the most remarkable sights of the city, retracing the intriguing history of the Medici dynasty, the family which put its power and wealth at the service of the patronage and art: the main economic player in the rise of Italian Renaissance. You will listen to stories and tales of intrigues, power struggles, mysteries and betrayals, but also the testimony of incredible foresight, which made possible to fund this priceless artistic and cultural heritage and enrich the city and the whole world!
Experience details
How to use the voucher
Cancellation Policy
Cancel up to 1 day in advance for a full refund
Additional Information
- Show at the Ticket Office a valid ID document proving children's age
- Comfortable shoes are suggested
Supported languages
Français, Deutsch, Español, Italiano, Português, English
What's included
Staff Assistance at the Meeting Point
2 hours of Guided Walking Tour
Earphones for groups of more than 15 participants for the Guided Walking Tour
What's not included
Meeting Point
09:15 am - Piazza San Lorenzo (San Lorenzo Square), at the Statue located in the center of the square - Your Caf Tour Assistance waits for you wearing a yellow jacket and with a yellow sign