Florence Walking Guided Tour
Florence Walking Guided Tour
with Aperitif
Explore the Cradle of the Renaissance in a guided walking tour. Discover the history of the city and many less-known anecdotes. Enjoy a typical Italian aperitif in a stunning location. Don't forget to wear comfortable shoes!
You might be interested in...
Florence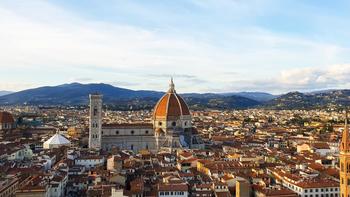 VCW Florence: Hop on Hop off Walking Tour
With a 24hr, 48hr or 72hr ticket
Florence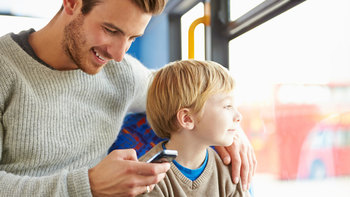 Vox City Florence Self Guided Sightseeing Tours
Your way. Your pace.
Florence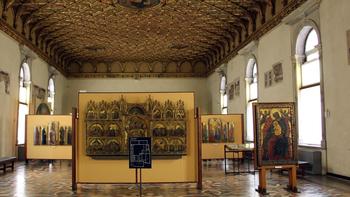 Accademia Gallery small group guided tour, Florence
Skip the line ticket included
About this experience
You say Florence you say: art, culture, architecture.
The Tuscany's heart was the cradle of the Italian Renaissance, the city who did lead the artistic revolution in the country.
But Florence is also a real city, a small city, a city whose history is intertwined with that of its proud citizens, over the centuries.
Our ORIGINAL, BRAND NEW WALKING TOUR acknowledges this duplicity. We will take you through the past of Florence and into is present life.
We know Florence is a living city, not just a museum!
Our guide will show you the unconventional side of Florence, its hidden corners and its well known monumental places as well.
The classic and the alternative: both in one magic tour!
We will also have a little treasure hunt! Are you going to discover the two hidden portraits in Piazza Della Signoria? Are you going to win good luck from the Porcellino?
At the end of the tour, we will treat yourself with a traditional APERITIF in the center of the city! Drink and eat like a local and rest a bit after the tour!
This tour comes in all flavors and is suitable for all ages!
Join us and learn to love Florence: for real!
Experience details
How to use the voucher
Cancellation Policy
Cancel up to 1 day in advance for a full refund
Additional Information
PIAZZA SANTA MARIA NOVELLA --> VIA TORNABUONI --> PALAZZO STROZZI --> PIAZZA S. TRINITA --> PONTE VECCHIO --> PIAZZA DELLA SIGNORIA --> PIAZZA DUOMO --> PIAZZA REPUBBLICA
Supported languages
What's included
2 hours Florence walking tour with a professional guide /
Aperitif /
Earphones for bigger groups
What's not included
Meeting Point
Kiosk "Tourist Point" in Santa Maria Novella Square