Medici Villas Half Day Tour
Medici Villas Half Day Tour
From Florence
Discover the residences of the Medici family in an unforgettable Tuscany tour. Visit Villa Medici in Poggio a Caiano, Villa La Petraia and their masterpieces.
You might be interested in...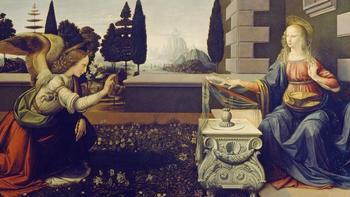 Uffizi Gallery guided tour, Florence
Professional guide and skip the line tickets included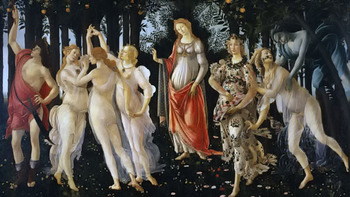 Florence: Last Minute Uffizi Tour
Avoid the lines
Florence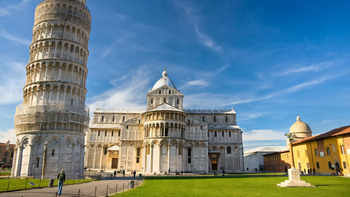 Tuscany in a day: Pisa, San Gimignano and Siena tour from Florence
Siena guided tour, traditional Tuscan lunch and wine tasting
About this experience
For the first time in Florence, a tour in minivan towards the Tuscan hills to discover the residences of the Medici family.
This rich family took possession of 22 villas, apart from the well-known Pitti Palace, Medici Palace, and Palazzo Vecchio, that are situated in the center of Florence. The villas were cultural poles and helped the development of art and science thanks to the patronage of the Medici.
Our first stop will be Villa Medici in Poggio a Caiano, one of the most spectacular Medici residences. This villa was commissioned by Lorenzo the Magnificent to the architect Giuliano da Sangallo in the second half of the year 1400; it has frescos by Lippi, Pontormo and Andrea del Sarto. On the second floor of the villa is the Still Life Museum, with the largest collection of Still Life paintings in Europe: 200 Italian, Flemish and Dutch paintings. In this villa Grand Duke Francesco I and his lover and later the second wife Bianca Cappello were poisoned. The beautiful Venetian courtesan has always been hated by the brother of Grand Duke Francesco, Cardinal Ferdinando de' Medici.
A few kilometers away from Florence we find Villa La Petraia, which was the favorite residence of the Medici family. It is well known for its majestic garden full of fruit trees, dwarf plants, flower beds and large areas of citrus. In this garden, we admire the statues of Giambologna, a pupil of Michelangelo, along with other extraordinary works of art.
Experience details
How to use the voucher
Cancellation Policy
Cancel up to 1 day in advance for a full refund
Additional Information
Free for infants up to 3 years old
Supported languages
Français, Deutsch, Español, Italiano, English
What's included
Minivan to go to Villas.
Guide.
What's not included
Any additional services not previously listed
Meeting Point
Piazza dell'Unità Italiana, 8.00 am