London: Camden Pub Crawl
Enjoy London by night
Explore one of London's most famous nightlife neighborhoods on a pub crawl of Camden Town's best bars and clubs. Party with us in London's alternative epicentre!
You might be interested in...
London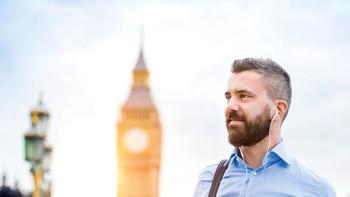 Vox City: London Self-Guided Sightseeing Tours
Your way. Your pace.
London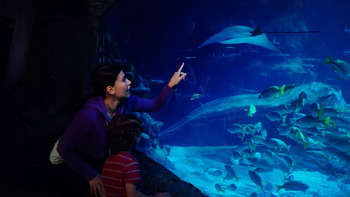 Tickets to Sea Life London
Explore the sea now!
London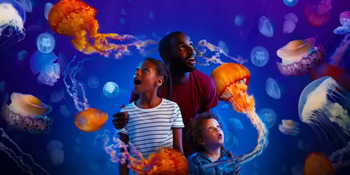 Merlin's magical London pass
Enjoy Merlin's Magical London attractions
About this experience
Delve into Camden's nightlife on a Party Pub Crawl. Party with us in London's alternative epicentre. Walk the iconic colourful Streets, enjoy a cocktail (or two) and dance into the small hours.
Every Friday and Saturday night our fun, friendly guides take you to 5 of Camden's finest venues. At each stop you'll get a free shot, exclusive drink discounts, photos of the evening's fun, while drinking and dancing with your fellow Pub Crawlers.
Make new friends, soak up the atmosphere and discover the iconic nightlife scene without breaking the bank!
Our Camden Pub Crawl includes:
+ Free entry to 5 bars
+ Drinks discounts
+ Free shots in each venue
+ Photographs all night
+ Fun and friendly guides
Rain or shine the Camden Pub Crawl meets 19:30 – 20:30 outside Boho Bar (6 Inverness St, NW1 7HJ) in Camden. Guides will be waiting with funky orange PUB CRAWL umbrellas.
We have solo travellers, groups of friends, couples and families come together and enjoy London's fantastic nightlife with us. In each venue you receive free entry, exclusive drinks discounts and a complimentary shot. Photos capturing all the nights fun and frolics are taken all night and guides help get the party started by encouraging mingling and dancing with your fellow Pub Crawlers.
Experience details
How to use the voucher
Cancellation Policy
Cancel up to 1 day in advance for a full refund
Additional Information
Pub Crawling is an 18+ activity and a valid form of ID is always required (regardless of how impressive your sideburns are).
Supported languages
What's included
Free entry, Drinks discounts, Free shots, Photos, Pub Crawl guides.
What's not included
Meeting Point
Meet us outside Boho Bar. Look out for tour guides and our orange PUB CRAWL umbrellas.