London Explorer pass
The best way to visit London
Visit London in the right way! Get the Explorer Pass and discover the capital saving time and money!
You might be interested in...
London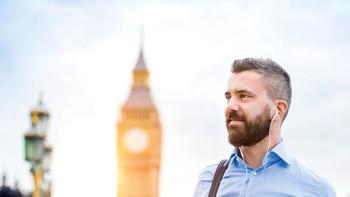 Vox City: London Self-Guided Sightseeing Tours
Your way. Your pace.
London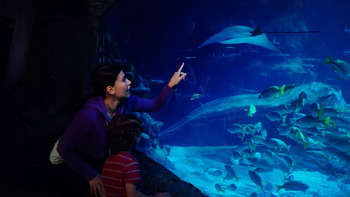 Tickets to Sea Life London
Explore the sea now!
London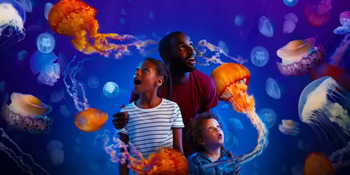 Merlin's magical London pass
Enjoy Merlin's Magical London attractions
About this experience
Are you looking for the best way to visit London? You should!
London is the largest city in Europe, a huge metropolis where it's very easy to get lost or to spend money in an erratic and inefficiently way.
We have the solution!
Take the London Explorer Pass and visit the city like a king!
You can visit attraction for free, saving time and money and roam around the city without problems thanks to our Sightseeing Map on the Mobile app!
This is how it works. You can choose between four offers:
3 attractions pack
4 attractions pack
5 attractions pack
7 attractions pack
Depending on which you choose, you can select 3,4, 5 or 7 attractions to visit FOR FREE from a pool of over 20 attractions. Which attractions are available? The best ones!
This way you will save up 35% on the full ticket prices and you will enjoy some privileges like skipping the long lines in front of the most popular attractions!
And it's not over yet!
Downloading our London Explorer Pass App, we will give you an exclusive Sightseeing Map you can use on your digital device to explore the city without getting lost!
What are you waiting for? London is too big to visit it randomly!
Take the London Explorer Pass and save time and money!
Experience details
How to use the voucher
Exchange your printed voucher at the meeting point
Cancellation Policy
This experience is non-refundable
Additional Information
You must exchange your voucher for the pass and a free London map. Photo ID in the name on the voucher will be asked for on exchange.
Pass is valid for 30 days from 1st activation. You can exchange your voucher from Monday to Sunday 10:00hrs - 16:30hrs. Closed 25 and 26 December and 01 January .
Supported languages
Français, Deutsch, Dutch, Español, Italiano, 日本語, Norsk, Polski, Português, English, Русский, Ελληνικά, Svenska, Türk, עברי, Suomalainen, 中文, 한국어/조선말
What's included
-Free entry to your choice of over 20 sites – including the London Eye, Tower Bridge Experience, Madame Tussauds, Westminster Abbey, Kensington Palace, Churchill War Rooms, Cutty Sark, Hampton Court Palace and many more.
What's not included
-Personal expenses
-Transfers
Meeting Point
11a Charing Cross Road, London, WC2H 0EP