London bus tour Hop-on Hop-off
London bus tour Hop-on Hop-off
Unforgettable experience
Join the London Bus tour, jump on our panoramic open-top tour and enjoy London, the capital of Great Britain. Explore the city and its landmarks and attractions.
You might be interested in...
London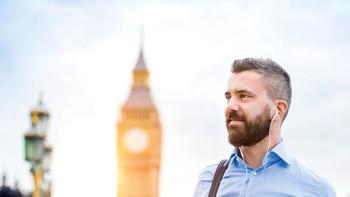 Vox City: London Self-Guided Sightseeing Tours
Your way. Your pace.
London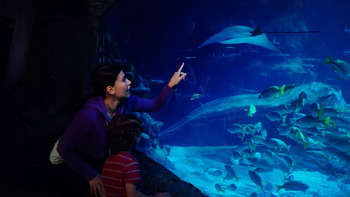 Tickets to Sea Life London
Explore the sea now!
London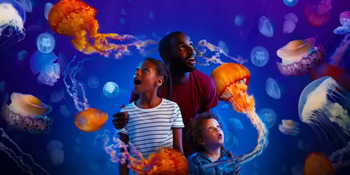 Merlin's magical London pass
Enjoy Merlin's Magical London attractions
About this experience
Join the London bus tour, jump on our panoramic open-top tour and explore the UK capital.
Thanks to our 44 stops around one of the most beautiful (and large!) cities in the world, you will have the chance to explore London for real.
Four routes intertwine to make you reach every point of interest, unmissable landmarks such as Tower of London, the London Eye, St Paul's Cathedral, Tower Bridge, Westminster Abbey, the Houses of Parliament, Big Ben and so much more.
Join us and get the best introduction to London you can dream of!
Our main route, the Red Route, is characterized to have live guides on the bus.
You listen to stories and history told from a local guide who lives here, loves their city and did study it a lot. And, of course, they will not save you from some British humor.
On our red, blue, orange and green routes, you will have the best recorded commentary around, available in 12 languages. Just sit back, relax and listen to stories and facts about London.
Thanks to Hop-on and hop-off you can get off whenever you want to continue the exploration on foot. And it's not over yet!
We will also give you a fully guided walking tour and a river cruise over the Thames. All included in the price!
Last but not least, you can choose between three different kinds of tickets: the Classic, the Premium and the Deluxe one. The major difference is the time: the Classic ticket lasts for one day, the Premium ticket 2 days and the Deluxe one go for 3 days.
Other differences: the Premium and Deluxe tickets includes the chance to have a Night Tour and the Trip Back of the River Cruise, while the Classic ticket gives you just a One Way Cruise.
Don't miss this chance: explore the largest city in Europe in the smartest way. Choose the ticket which fits you the most and get ready for London!
Experience details
How to use the voucher
Exchange your printed voucher at the meeting point
Cancellation Policy
Cancel up to 1 day in advance for a full refund
Additional Information
REDEMPTION INSTRUCTION:
Redeem vouchers at any Big Bus hop-on, hop-off stop. Main departure points include Green Park Station (by The Ritz), Marble Arch (by Speakers' Corner) and Victoria Station.
Live guides: Available on Red Route, Best of Central London-English speaking.
For walking tour:
The tour is guided in English and departs at 10:00 every day from both Green Park (stop 1 – red and blue routes) and Trafalgar Square (stop 8 – red route) and will last approximately 1 hour 30 minutes.
For River cruise:
You can board the river cruise at:
Tower Pier (near stop 16)
Greenwich Pier
Westminster Pier (near stop 18)
London Eye Pier (near stop 11)
INFORMATION: River cruises, operated by City Cruises, are included in all tickets with Classic Tickets offering a one-way
cruise between Westminster Pier and the Tower of London (in either direction) and Premium and Deluxe tickets offering
a return cruise between Westminster and Greenwich.
Supported languages
What's included
1,2 or 3 days Hop-on, hop-off for on any Big Bus Tours' route
One-way river cruise from Westminster to the Tower of London (Classic)
Roundtrip river cruise from Westminster to the Tower of London (Premium, Deluxe)
Daily walking tour during the validity of ticket
Panoramic Night Tour (Premium, Deluxe)
What's not included
Meeting Point
44 Big Bus stops around the city