Tower Bridge and Tower of London Tour
Tower Bridge and Tower of London Tour
Time Traveling on the Thames
Take a stroll through one of the most exciting areas of London discover bloody history and walk around its walls. Professional guide introduce you to its history.
You might be interested in...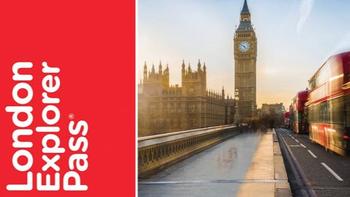 London Explorer pass
The best way to visit London
London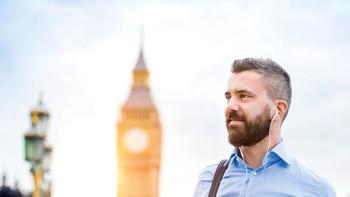 Vox City: London Self-Guided Sightseeing Tours
Your way. Your pace.
London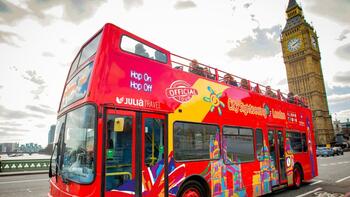 Hop-On Hop-Off London
Experience London from the top of an open-topped bus
About this experience
Join this tour and take a stroll through one of the most exciting areas of London, while our professional local guide introduce you to its history, both antique and modern.
You will meet your guide South Bank near the HMS Belfast. Together, you will take a walk through old Maritime London, including the Hays Galleria, which was the main dock for all the tea exported to London. Then we will cross Tower Bridge and our guide will tell you a couple of less-known curiosities about the Thames, as well as why the Bridge is not quite as old as you would think.
Touring around St. Katharine's Dock, we will make you explore an area of London that few visitors ever see because, as Edgar Allan Poe would say, it's hidden in plain sight.
Afterward, we will move toward the iconic Tower of London.
Walking the perimeter around its ancient walls, our guide will tell you the bloody history of this Medieval castle: an unbelievable past nestled in the heart of one of the more modern cities of the world.
Do not miss this chance! Get to know the true soul of London!
Experience details
How to use the voucher
Exchange your printed voucher at the meeting point
Cancellation Policy
This experience is non-refundable
Additional Information
Gratuities to guides are appreciated but never obligatory. Please note that guests must arrive 10 minutes before tour departure time.
Supported languages
What's included
-Guided Walking Tour
-Expert local guides
What's not included
-Guided Tour inside Tower of London
-Access up Tower Bridge
-Gratuities
-Hotel Pick-Up/Drop-Off
Meeting Point
Entrance to London Bridge City Pier (don't go down onto the pier).