The London pass with Free admission to over 50 attractions
The London pass with Free admission to over 50 attractions
The best of London
Explore London the right way. Get the London Pass and discover the UK capital while saving time and money: over 55 free attractions are waiting for you!
You might be interested in...
London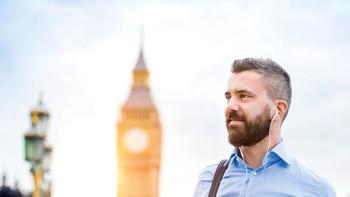 Vox City: London Self-Guided Sightseeing Tours
Your way. Your pace.
London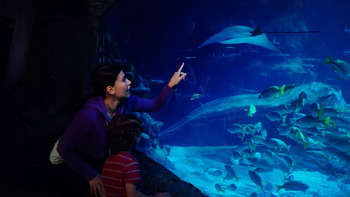 Tickets to Sea Life London
Explore the sea now!
London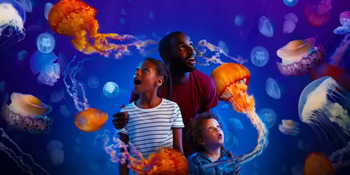 Merlin's magical London pass
Enjoy Merlin's Magical London attractions
About this experience
London is filled with history, art, and inspiring places to see; though it is not always the easiest or cheapest of activities. The London Pass is an ideal voyager credits package granting you entrance to more than 80 top attractions, tours, and galleries!
No tickets required.
Admire the best of London while saving both time and money. Buy your sightseer credits at best London sites such as the Tower of London, London Zoo, Windsor Castle and many more. In several cases you will have the fast-track privilege, allowing you to skip the line and walk right in.
See London's top monuments and attractions with a 1-Day Hop-On Hop-Off Bus tour. Valid for a whole working day across 3 routes, this tour provides you access to over 60 stops across London including Buckingham Palace, Tower of London, St Paul's Cathedral, Tower Bridge, Trafalgar Square, and Piccadilly Circus.
But there's more! You will get access to other amazing offers, including reduced prices on West End theatre tickets, shopping, restaurants, pubs and more!
- Free entry to your selection of over 55 Monuments – including the Tower of London, Hop on Hop off, Windsor Castle, The View from the Shard, Thames River Cruise, Westminster Abbey, Tower Bridge, Hampton Court Palace and many more!
- A free 128-page Guidebook – available in 7 different languages including a wealth of accurate information with maps and directions as well as great suggestions on how to make the most of London.
- Skip the Line at Top London Attractions – Save Time and make the most out of your trip by skipping the long queues at Tower of London, London Zoo, Windsor Castle, Kensington Palace, and Hampton Court Palace
- Added Travel Option – add a London Oyster Card loaded with the equivalent fare which enables you to use all public buses, the London Underground and trams ensuring that you make the most efficient use of your time
- Save on up to £420 worth of entry fees – that's the aggregate price of all Adult entrances to Attractions included within the 6 Day Pass
Experience details
How to use the voucher
Exchange your printed voucher at the meeting point
Cancellation Policy
This experience is non-refundable
Additional Information
Under 11 year olds travel free of charge on the London Underground, Buses, DLR & London Overground if accompanied by an adult holding a valid travelcard.

You must EXCHANGE FOR THE PASS and a free guidebook at 11a Charing Cross Road, London, WC2H 0EP. Photo ID in the name on the voucher will be asked for on exchange.
Monday to Sunday 10:00hrs - 16:30hrs
Closed 25 and 26 December and 01 January  
Oyster Card validity (for tickets INCLUDING Transport):
The new electronic Oyster Cards are effectively "pay as you go" travel cards loaded with a specific amount equivalent to the corresponding travel days booked. They are valid at any time when the transport network is open however using them on the cheaper "off peak periods" will ensure they last as planned. Travelling outside these times will result in a higher amount being taken from the Oyster Card thus reducing your credit quicker.
Off-Peak periods are from 9.30am Mondays to Fridays, all day Saturdays, Sundays and public holidays,
The Oystercards are pre-loaded with the following values:
1 Day Oystercard Adult = £10.00
2 Day Oystercard Adult = £15.00
3 Day Oystercard Adult = £25.00
4 Day Oystercard Adult = £40.00
5 Day Oystercard Adult = £40.00
6 Day Oystercard Adult = £40.00
10 Day Oystercard Adult = £50.00
Children (aged 11 - 15 years) with the 1, 2, 3 or 6 Day London Pass + Travel will receive a paper Travelcard covering zones 1 - 6 during off-peak times. Those taking the 10 day pass will receive a £50.00 Oystercard the same at the Adults.
Supported languages
Français, Deutsch, Dutch, Español, Italiano, 日本語, Norsk, Polski, Português, English, Русский, عربي , Ελληνικά, Svenska, Türk, עברי, Suomalainen, 中文, 한국어/조선말
What's included
-Free entry to your choice of over 55 Attractions
-A free 128 page Guidebook
-Skip the Queue at Top London Attractions
-Added Travel Option – add a London Oyster Card
What's not included
Meeting Point
11a Charing Cross Road, London, WC2H 0EP