Tickets for Museo Nacional Thyssen-Bornemisza Madrid
Tickets for Museo Nacional Thyssen-Bornemisza Madrid
Unforgettable experience
Visit the Museo Nacional Thyssen-Bornemisza, the best-kept secret in Madrid and enjoy a wonderful and colorful voyage through art which starts from the Middle Age and ends in Pop Art culture
You might be interested in...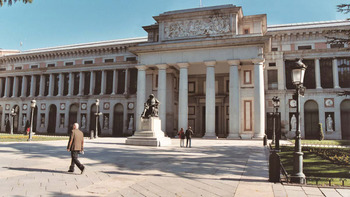 Tour with Fast Track Access at Prado Museum
Guided Tour
Madrid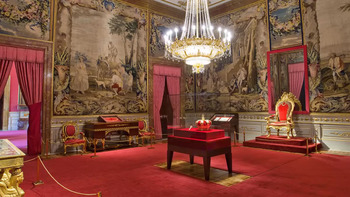 Madrid Royal Palace Fast Track Access
Guided Tour
Madrid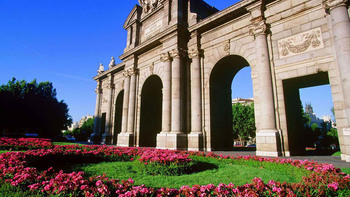 Madrid Highlights Tour and Royal Palace Guided Tour
with Fast Track entrance
About this experience
Maybe the name is a little bit difficult to pronounce but do not let this stop you! Come and see the amazing Museo Nacional Thyssen-Bornemisza.
We are talking about one of the largest private art collections in the world.
Here you will find a lot of big names, sometimes represented by just one painting, to give you the broader view possible on art history. The itinerary is chronological and starts from the top floor and goes down to the ground level. You will go descend into art history from medieval art at the top floor, through Impressionism, Post-Impressionism, and Expressionism on the first floor, to finally reach Pop Art and avant-garde movements on the ground floor.
You can also book a themed audio tour to explore the museum better.
For instances, you can experience the permanent collection from the perspective of Miguel de Cervantes's masterpiece with an exclusive tour called: The Museum as a Reflection of El Quixote Tour. Or you can enjoy a contemporary reading of concepts like gender, identity, and sexual orientation choosing the Inclusive Love Tour.
This unbelievable collection can be read in many different ways and there is no true one. Come here and find yours!
Experience details
How to use the voucher
Cancellation Policy
This experience is non-refundable
Additional Information
Under 18s and visitors with a disability of at least 33% get in for free * Free admission to the Permanent Collection on Mondays from 12:00 to 16:00 * Audio guide available in English and Spanish.
Last admission is 1 hour before closing.
Supported languages
What's included
Access to the permanent collection
Access to temporary exhibitions
What's not included
Meeting Point
Museo Nacional Thyssen-Bornemisza
Paseo del Prado 8, 28014, Madrid