Cooking class in Marrakech
Cooking class in Marrakech
Transfers Included
Learn how to cook traditional dishes from Morocco and enjoy the meal made with your hands. Book now this unforgettable experience!
You might be interested in...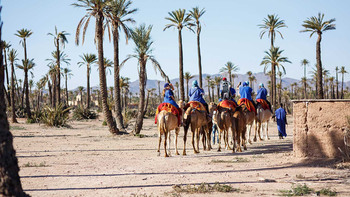 Camel Ride in Marrakech Palmeraie
Transfers are included
Marrakech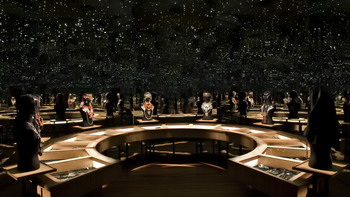 Yves Saint Laurent, Berber Museum and Majorelle garden Tour
Transfers Included
Marrakech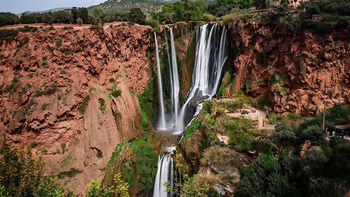 Ouzoud Waterfalls day tour
Departure from Marrakech
About this experience
Everybody knows that the best way to get to know and become part of a different culture is by cooking the traditional plates and enjoy the original fresh ingredients on site.
Choice of flavors, spices and vegetables is vital to make a delicious Tagine or couscous. On this half day cooking class, you will get the opportunity to be your own cook! It's time to add Moroccan meals on your menu's list, then enjoying what you made with your own hands!
We will pick you up at your accommodation in Marrakech, to take you to a Riad in the very heart of the old Medina and meet the moroccan cook team that will led you to a unique journey of taste.
After that, you will begin exploring the Moroccan cuisine, and learn how to cook your recipes yourself leaving family and friends shocked by your new knowledge of Morocco cooking traditions.
Experiencing one of the most simple, thus authentic and ordinary activity of Moroccan Culture, will give you the dimension of the real life of the true inhabitants of this place.
Probably you will learn how to create a delicious chicken Tagine with juicy lemons and savoury mediterranean olives, or the world famous cous cous with various tasty vegetables locally known as "the seven vegetables", different typical moroccan salads and delicious dessert made with a variety of succulent fruits.
At the end of this unforgettable voyage into the culinary tradition of Morocco, along with a group of new local friends, you will be get back to your accomodation after the meal made with your own hands. This is surely going to be an experience to remember, and a plus to your culinary skills!
Experience details
How to use the voucher
Cancellation Policy
Cancel up to 1 day in advance for a full refund
Additional Information
The exact time of pick up and location will be provided the day before the class.
•Have a good time with the team of friendly cook chefs
•Learn how to cook Moroccan style
•Get to know different flavors, spices, and vegetables
•Keep a precious recipe of a Tagine or Couscous in mind
•Enjoy your own-made delicious lunch
•Mix yourself with the local culture
Supported languages
Français, Español, English, عربي
What's included
•Air-conditioned transportation: pick up & drop off at your accommodation
•Cooking lesson
•Accompaniment of cook team
•Lunch
What's not included