Last Supper Tickets
With professional commentary
Admire the masterpiece of Leonardo Da Vinci, magnificent Last Supper, at the Santa Maria delle Grazie Church. Take our guided tour with the skip-the-line ticket.
You might be interested in...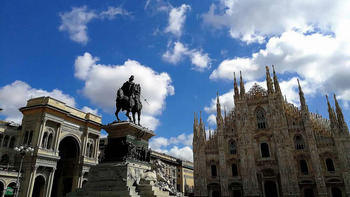 Guided tour to Duomo in Milan with Terraces access
with a local guide and fast track tickets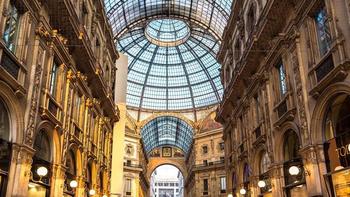 Best of Milan: Duomo Cathedral and Last Supper tour
Unforgettable experience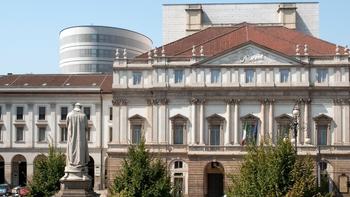 Tickets for La Scala Theater Museum
Unforgettable experience
About this experience
Do you want to see The Last Supper, Leonardo's masterpiece, without waiting hours in line?
Take our guided tour with the skip-the-line ticket!
Book in advance and admire one of the most famous paintings in the world in a comfortable situation!
Be smart: book in advance your visit to Leonardo da Vinci's Last Supper and save time for your holiday in Milan!
The Last Supper is located inside the wonderful Church of Santa Maria Delle Grazie, not far away from the Duomo Cathedral and the Sforza Castle.
Here, in the heart of Milan, lies one of the most famous still mysterious artwork of all times. This 15th-century mural depicts the touching & tragic moment in which Jesus announces to his twelve disciples that one of them will betray him. Many theories and legends surround this charming mural, the most famous one being Dan Brown's novels.
Our professional & friendly guide will tell you everything you need to know about Leonardo and its work, separating the myth from the historical truth, making you get in touch with the great Renaissance art.
The murals have a really delicate nature and had been seriously damaged over the centuries. In recent times, it had undergone meticulous 21-year restoration, showing the original colors and details of this masterpiece.
For these reasons, the visits are severely controlled and strictly limited to those who have pre-booked. Moreover, only one group can stand in front of the opera and just for 15 minutes.
Take the most from this visit: come here with an expert guide and admire the marvellous Leonardo art in the best-case scenario.
Book our fully guided tour with the skip-the-line ticket and meet The Last Supper.
Experience details
How to use the voucher
Exchange your printed voucher at the meeting point
Cancellation Policy
This experience is non-refundable
Additional Information
Only one group is permitted to enter at a time and they can stay for 15 minutes.
Supported languages
What's included
Expert English-speaking guide
Groups of 25 people or less
Skip the Line Access and reserved ticket for the Last Supper
Headsets when appropriate, so you can always hear your guide
What's not included
Meeting Point
Santa Maria delle Grazie Church