Leonardo's Vineyard experience
Leonardo's Vineyard experience
With guided tour option
Discover beautiful venue of Leonardo's Vineyard and the forgotten story tying Leonardo da Vinci to the city of Milan. Explore the the story of a vineyard.
You might be interested in...
Milan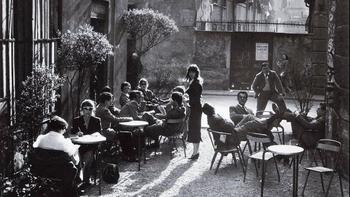 Italian Food and Lifestyle tour in Milan
Discover the italian cuisine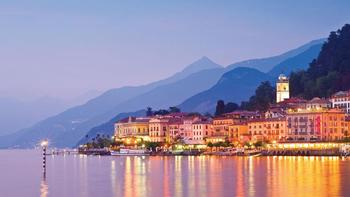 Day trip by luxury bus to Visit Como and Bellagio
Unforgettable experience
About this experience
With reserved entry, discover this beautiful venue and the forgotten story tying Leonardo da Vinci to the city of Milan – the story of a vineyard. Gifted to Leonardo in 1498 by Ludovico il Moro, the Duke of Milan, the Vineyard became one of Leonardo's most admired possessions. Today, it has been brought back to life and its original vines have been restored – ready for you to discover on a guided tour, or at your own pace with a multilingual audio guide.
In 1495, Ludovico tasked Leonardo with the iconic Last Supper, which today takes pride of place in the Santa Maria delle Grazie, just a short walk away. The Last Supper surpassed expectations and resulted in Leonardo being gifted the vineyard. Shortly becoming one of his favourite places to unwind after a day's work, you can imagine Leonardo leaving the site of Cenacolo, crossing the Borgo delle Grazie and Atellani House, to wander through the 16 rows of beautiful vines. It became such a treasure to Leonardo, that he left it in his will to two of his servants.
A visit to Leonardo's vineyard doesn't just include its beautiful gardens, but also the Casa degli Atellani, considered to be the last remaining trace of the ancient Borgo delle Grazie. Piero Portaluppi, a former Milanese architect, restored the ancient Casa degli Atellani - Leonardo's former home where the Last Supper was created - in the 1900s. With help from the University of Agricultural Sciences of Milan, the original vines have now been brought back to life, and since 2018 it has donated its grapes to local harvests.
Today, the magic of Leonardo's vineyard is ready for you to explore firsthand. Stroll through the rooms of Casa degli Atellani, the gardens, vines and greenhouses, as you learn all about its fascinating Renaissance heritage from your guide. In addition to the history and admirable architecture, you can also purchase some of the vineyard's only wine, the Malvasia di Milano.
Experience details
How to use the voucher
Cancellation Policy
Cancel up to 1 day in advance for a full refund
Additional Information
Discover the history of the vineyard given to Leonardo da Vinci by Ludovico il Moro
Explore the beautiful gardens and admire the ancient architecture of Atellani House
Uncover the history of one of Leonardo's most valued and loved possessions
Enjoy one of the oldest neighborhoods in Milan, boasting a precious Renaissance heritage
Benefit from reserved entry and either a fully guided tour or multilingual audio guide
Supported languages
What's included
Guide or audioguide depending on the option booked
Entrance fee
What's not included
Pick up/Drop off
Personal expenses
Meeting Point
Corso Magenta, 65, 20123 Milano MI, Italy