Milan Patisserie walking tour
Milan Patisserie walking tour
With a local guide
Discover the long-standing tradition of Milanese patisserie and desserts! Follow your expert guide and taste only the best.
You might be interested in...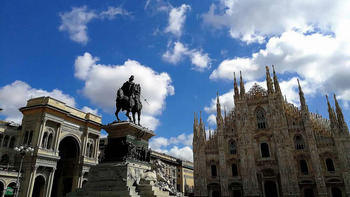 Guided tour to Duomo in Milan with Terraces access
with a local guide and fast track tickets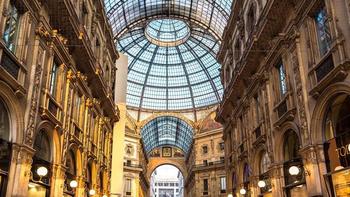 Best of Milan: Duomo Cathedral and Last Supper tour
Unforgettable experience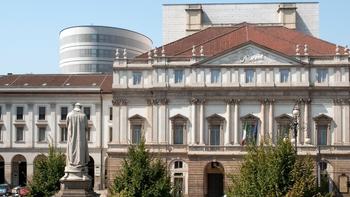 Tickets for La Scala Theater Museum
Unforgettable experience
About this experience
Milan has always been known for its great passion for patisserie. So there was a need for a Milan Patisserie tour able to showcase the best of the city regarding desserts!
Milan is also known for being the place where panettone is born and, over the centuries, many pastry chefs came here to shine, brought their skills and their art under the Madonnina.
Our carefully designed tour will show you the most famous Milanese pastries, and to discovering its vital bakery scene. You will experience these two realities which are truly bonded by the love for high-quality desserts.
The experience will take place through the central streets of Milan, the most elegant and charming in the city. You will meet your guide in front of the Indro Montanelli gardens and then head to the characteristic and fancy Brera district, also known as The Design District, the artists' quarter. We will end the tour under the feet of the majestic Duomo.
Here's the list of the possible tastings:
• Cannoncini - a standard dessert of northern Italy and notably of the area between Milan and Novara. A fragrant, puff pastry, filled with custard or zabaione. We are going to take you to try the best one in central Milan!
• Panettone - A classic Italian dessert, the symbol of Christmas: the panettone was invented here in Milan. You will taste the original recipe of Milanese panettone which has raisins and candied fruit. Our tour will take you to a historic family bakery, which makes a high-quality artisan panettone since 1967.
• Marron glacé - a very old dessert: simple and amazing. The marron glacé is a thoroughly selected chestnut, soaked for several days initially in water, then in sugar syrup and, ultimately, glazed, to acquire an incomparable flavor.
• Pasticceria pastries - we are going to visit an old-fashioned Pasticceria where true locals come to buy pastries for their family on Sunday. You will admire all the shapes, sizes and colors of these pastries and discover the Italian tradition regarding dessert. And of course, you are going to taste them!
• Pralines - do you like chocolate? Well, you can't miss the renowned Milan pralines. Handmade chocolate sweets filled with fruit or other chocolate. Simply enchanting.
Taste the sweet Milanese spirit!
Book now and enjoy a special food tour in Milan!
Experience details
How to use the voucher
Cancellation Policy
Cancel up to 1 day in advance for a full refund
Additional Information
Please be aware that some walking is included during this tour, please come prepared and we recommend wearing comfortable clothes and shoes.
Please arrive at the meeting point 10 minutes before the start of the tour.
Supported languages
What's included
Guide
Food tasting
Sweets and drink
What's not included
Personal expenses
Transfer
Meeting Point
Largo Donegani (in front of Radio Montecarlo)