Bernina Express Experience with Guaranteed Panoramic carriages
Bernina Express Experience with Guaranteed Panoramic carriages
Guided tour from Milan by bus
Enjoy unforgettable experience, the iconic red train and a trip to the Alps. Visit St. Moritz, Tirano and admire breathtaking views, colourful landscape and nature.
You might be interested in...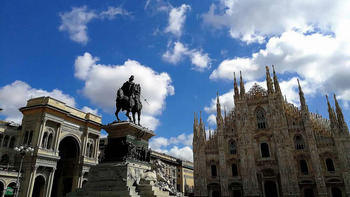 Guided tour to Duomo in Milan with Terraces access
with a local guide and fast track tickets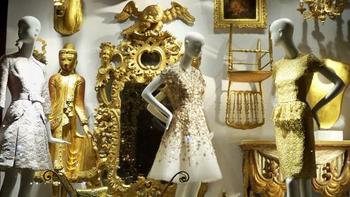 Milan Fashion Walking tour
Guided tour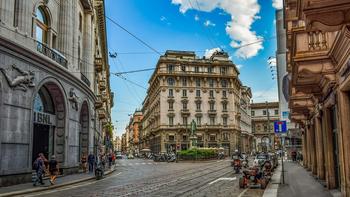 Walking tour in Milan
Guided tour
About this experience
Leave Milan for a day and take the legendary Bernina Express!
The iconic red train will show you the beautiful alps in between St. Moritz and Tirano!
Take a break from Milan and follow us into this unforgettable mountain adventure!
A Bernina Express ride is a must-do if you want to discover the Alps. It is a century-old route which links the Italian city of Tirano to the glamorous St. Moritz, in Switzerland. The route crosses the Alps and offering some unforgettable panoramas over this suggestive mountain chain. Reaching the picturesque town of St. Moritz, our tour is the ideal combination of colorful landscape, nature, and culture: a very special route dreamed by millions of tourists.
We will leave Milan early in the morning: you will meet our guide in the center of the city, jump on our comfortable air-conditioned bus and head towards the cosmopolitan town of St.Moritz.
Once there, you will have some free time to explore the area, walking around the lake, doing some shopping in the city or simply relax in one of the many colorful and cool bars of St. Moritz, tasting the delicious local pastries.
After lunch, we will meet again at the train station of Bernina Express Train. We will take a seat on the panoramic red train and leave around 3 pm. You will love the amazing mountain panorama, crossing the Alps to reach Tirano which is about 400 meters above the sea level.
We will pass by the lakes of Lago Bianco e Laj Neir up to Alp Gruem to arrive then in Tirano.
Once there, we will find our bus waiting for us and we will come back to Milan in the evening.
Don't miss this chance: take this legendary route and explore the Alps for real!
Experience details
How to use the voucher
Exchange your printed voucher at the meeting point
Cancellation Policy
Cancel up to 1 day in advance for a full refund
Additional Information
Please be aware that some walking is included during this tour, please come prepared and we recommend wearing comfortable clothes and shoes. Please arrive at the meeting point 10 minutes before the start of the tour. Passport is required.
Supported languages
What's included
Travel by bus from Milan to St. Moritz
English-speaking assistant on board
Bernina Express train ticket from St. Moritz to Tirano
Guaranteed panoramic carriages
What's not included
Meeting Point
Piazza della Repubblica at corner with via Turati opposite to newspaper kiosk.