Tickets for The Last Supper
Tickets for The Last Supper
Must see in Milan
Book now your ticket for one of the most mysterious and charming Leonardo Da Vinci masterpieces! The Last Supper is waiting for you!
You might be interested in...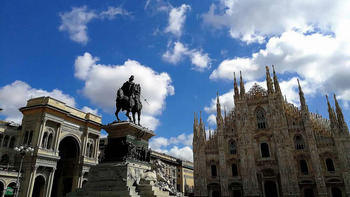 Guided tour to Duomo in Milan with Terraces access
with a local guide and fast track tickets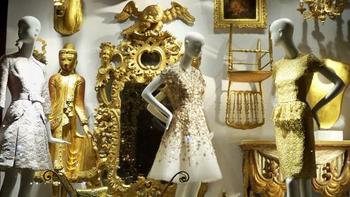 Milan Fashion Walking tour
Guided tour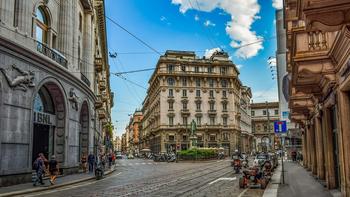 Walking tour in Milan
Guided tour
About this experience
Do you want to see up close one of the most fascinating works of Da Vinci?
As you may now, tickets to see Leonardo da Vinci's The Last Supper in Milan are hard to come by, so you need to book online as soon as you can!
In order to conserve the frescoes the best, only a group of few people are allowed into the Last Supper room, and only for a limited period of time. This is the reason behind the scarcity of tickets!
If you book with us, you will get the chance to roam around the rest of the beautiful Santa Maria Delle Grazie, the church where the frescoes are kept. Other unmissable objects here are are the altarpiece by Titian and Bramantino's fresco.
But, of course, the main course isThe Last Supper.
Our tickets guarantee an early evening entrance to see Da Vinci's 15th-century fresco of The Last Supper, one of the most studied and examined artistic creations in the world.
A fact: it is not actually a true fresco, Da Vinci wanted to experiment with layering tempera paint.
This technique has created problems with the maintenance of the work, but after surviving an Allied raid in 1943 during WWII, it was clear that the Last Supper fate was to endure everything!
It was successively restored to its former glory, and now Da Vinci's masterpiece is a thing you can't miss on your Milanese Holiday.
Book now and enjoy this once-in-a-lifetime experience!
Experience details
How to use the voucher
Cancellation Policy
This experience is non-refundable
Additional Information
Free for children under 1 year, no ticket required.
Strollers are not allowed in, small children must be carried by their parents.
Supported languages
What's included
Access to The Last Supper
Downloadable mobile brochure
What's not included
Meeting Point
Santa Maria delle Grazie
Piazza di Santa Maria delle Grazie, 20123, Milan