TV and Manhattan Movie Locations Tour with NBC Studio Tour
TV and Manhattan Movie Locations Tour with NBC Studio Tour
Guided tour
Guided visit to the studios where some of NBC's most iconic shows are made like SNL and the Tonight Show and learn how TV shows are made. Go behind the scenes.
You might be interested in...
New York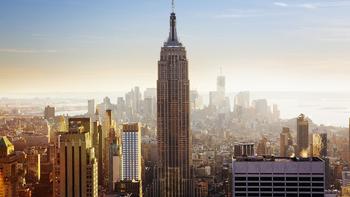 Empire State Building: General Admission
Unforgettable experience
New York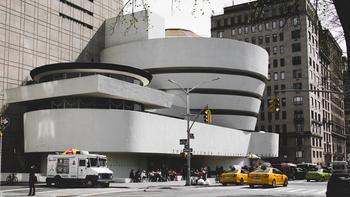 Skip The Line tickets to The Guggenheim Museum
Unforgettable experience
New York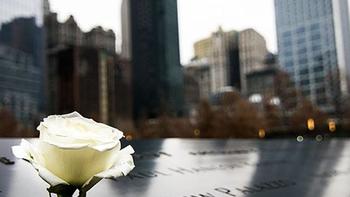 Tickets for 9/11 Memorial and Museum
Explore the city
About this experience
Do you ever want to go behind the scenes at one of USA's most iconic TV studios to see with your own eyes you favorite shows in the making of?
This is your tour!
This carefully designed experience won't only have you visiting the studios of some of America's most popular shows, but you'll also get to film your own talk show part which the producers will email to you when you get home!
The perfect souvenir from your New York holiday!
You will hit the streets to see show-business iconic monuments like the Radio City Music Hall as well as a variety of the most famous shooting locations from television shows like 'Friends' and cult movies like 'Wall Street'.
Come with us and meet familiar sights on this TV & Movie Locations Tour with Official NBC Studios.
You will be surprised by how many many iconic television and movie moments were shot within a stone's throw of NBC Studios!
With the help of a professional and friendly guide, you will visit some of the most famous set locations in NYC from both TV and film. New York City is full of famous spots but it's often hard to identify them without someone who can show you what and when.
We will visit the legendary Tiffany's from 'Breakfast at Tiffany's', the famous fountain from "Friends", the iconic 21 clubs from 'Wall Street' and the Seinfeld Soup Nazi stand, among many others.
During this tour, we will pass by showbiz landmarks like CBS headquarters and Radio City Music Hall. You will never look at the city in the same way again!
But the real climax of your tour will be a visit of the NBC studios - one of America's most iconic TV studios.
NBC studios have always produced some of the best television shows in America in over eighty years. Now you can go behind the scenes at their offices in Rockefeller Center to get an unparalleled view of their production method. This experience is the ideal opportunity to make that dream come true!
The NBC Studio Tour begins by visiting two of the official production studios, such as the ones where they shoot Saturday Night Live or the Tonight Show Starring Jimmy Fallon.
Then we will hit the real brain of NBC: the video & audio studios and the control center where satellite feeds are observed 24 hours a day. You will have a 360-degree view of the production process and see just how many moving parts it takes to make a single television show.
Last but not least: you will get to film your own 5-minute talk show segment which the producers will email to you when you get home!
The perfect souvenir for a perfect day!
Experience details
How to use the voucher
Exchange your printed voucher at the meeting point
Cancellation Policy
Cancel up to 1 day in advance for a full refund
Additional Information
Please note that the tour meeting time is 15 minutes prior to the start time. No refunds or re-bookings can be provided for late arrivals or no shows after tour commencement or departure.
Please note that all bags will be checked at NBC Security after tour begins. Photography is not permitted inside NBC Studios.
Comfortable shoes are recommended. Please note, the voucher is NOT redeemable at the NBC Studio ticket desk.
Supported languages
What's included
Guided tour of NYC's top TV & movie locations
Official NBC studio tour led by NBC page
DIY talk show session with video keepsake
What's not included
Gratuities
Hotel Pick-Up/Drop-Off
Meeting Point
Pulitzer Fountain (In Front of Plaza Hotel) at 59th St and 5th Ave