Twisted Metropolitan Museum of Art Tour: Scandals & Secrets of the Masterpieces
Twisted Metropolitan Museum of Art Tour: Scandals & Secrets of the Masterpieces
Guided tour
The highlights of the Metropolitan Museum of art with a fun and irreverent guide who will show you the museum from a different perspective. Unforgettable experience.
You might be interested in...
New York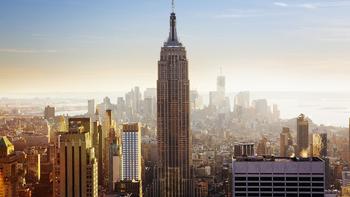 Empire State Building: General Admission
Unforgettable experience
New York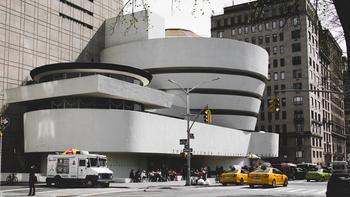 Skip The Line tickets to The Guggenheim Museum
Unforgettable experience
New York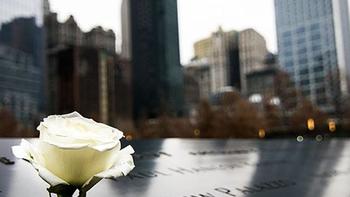 Tickets for 9/11 Memorial and Museum
Explore the city
About this experience
Are you looking for a regular museum tour? Go away. This is not your regular museum tour.
It's a fun, irreverent, and provocative take on one of America's greatest art museums.
Of course, you will listen to also the great stories, and have the insight and knowledge of more serious tours... we just give a little... twist!
From schoolboy pranks and lazy artists to strap-on beards our carefully designed tour will show you to other side of art, the untold one. And yes, there will be a quiz (with a prize!) at the end.
We designed this art museum tour for people who don't habitually take art museum tours. If you are coming with young people, or don't have much expertise with art, or just want to learn some different things about well-known works: this is an entertaining approach to some of the best works in America, and have a good laugh meanwhile.
This 2.5 hours tour begins when you meet your friendly and professional guide, along with a small group of no more than 15 people at the entrance to the Met.
The small size guarantees that you can ask whatever you want to the guide and never miss a single word.
After a brief intro to the history of the museum, we will go directly to find some of the most eccentric and quirky pieces hidden inside its wide collection. A hippo with a limp? We have it. A wardrobe failure from ancient Egypt? Check. There's even some kinky flemish dinnerware (only if it is appropriate for the age of everyone, of course). You will also listen to the funny and captivating backstories on more iconic works and learn about the crazy lives of artists like Monet and Van Gogh. We have also a butt-themed scavenger hunt in store: prepare yourself accordingly.
All of our guides are experienced art lovers who have spent years studying the great art of the Met.
Our twisted tour gives them an opportunity to show off their knowledge without the stiffness that normally defines the regular museum tours. This is a really unique experience, suited for people of every age. You will never look at art in the same way!
Experience details
How to use the voucher
Exchange your printed voucher at the meeting point
Cancellation Policy
Cancel up to 1 day in advance for a full refund
Additional Information
Please note that the tour meeting time is 15 minutes prior to the start time. No refunds or re-bookings can be provided for late arrivals or no-shows after tour commencement or departure.
A coat and bag check is available during the colder months.
The MET also allows private parties to book out certain rooms for events (most commonly the Temple of Dendur), rendering them inaccessible for the duration of the event. If one of the listed pieces is unable to be viewed, the guide, at their discretion, will substitute another piece of important value.
Non-flash photography is allowed. However, flash photography and video cameras cannot be used inside the Museum. Selfie sticks are also prohibited.
The Met is fully wheelchair accessible. Tell the desk you need to use the elevator to meet a group in the main lobby (at the pharaoh statue), which will then secure your entrance ticket.
This tour may not be suitable for young children under 13 years.
Supported languages
What's included
Local Expert Guide
Ticket to the museum
What's not included
Hotel Pick-Up / Drop-Off
Gratuities
Meeting Point
Your tour will meet in front of the 'Statue of the Pharaoh' in the Main Entrance Lobby of the Metropolitan Museum of Art. The statue of the Pharaoh is on your right upon entering.