Palace of Versailles and Gardens Full Access
Palace of Versailles and Gardens Full Access
with Audioguide
Skip the lines and enjoy a tour of the Palace of Versailles with the aid of an audioguide. The Royal Apartments and Queen's Private Apartment are waiting for you
You might be interested in...
Paris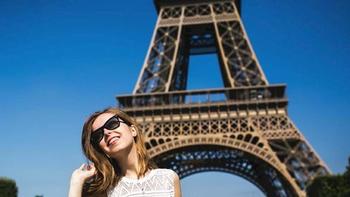 Eiffel Tower Climbing Experience with Summit
Unforgettable experience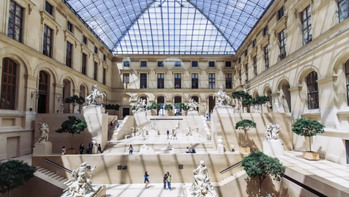 Paris Louvre Museum Guided Tour
with Skip-the-line Tickets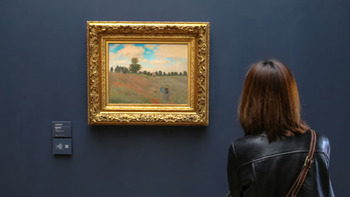 Musee d'Orsay Guided Tour
with optional gourmet lunch
About this experience
Visit the residence of France's famous Sun King in Versailles, located just 30 minutes by train from central Paris. Make your own way to Versailles and on arrival at the Palace meet your hostess who will take you inside the Royal Palace, skipping the long lines. Visit the King's and Queen's State Apartments and the magnificent Hall of Mirrors entirely at your own pace with an audio guide. Stay as long as you want inside the Palace and then stroll through the famous French Gardens at your own leisure. On summer weekends (from April to October) you will see the impressive Fountain Show in the gardens. On summer Tuesdays and Fridays (from April to October) your ticket includes the Musical Fountains show in the gardens.
Experience details
How to use the voucher
Cancellation Policy
Cancel up to 1 day in advance for a full refund
Additional Information
Visitors must arrive at the designated meeting point at the scheduled tour time and present their ticket/voucher at the check-in desk. It is the individual responsibility of each visitor to arrive at the meeting point on time. No refund or postpone is possible in case of late arrival.
Supported languages
Français, Deutsch, Español, Italiano, 日本語, Polski, Português, English, Русский, 中文, 한국어/조선말
What's included
- Entrance to the Palace and gardens of Versailles
- Priority access
- Host to assist you at the entrance
- Audioguide
What's not included
Meeting Point
The office is located across the street from the train station Versailles Rive Gauche