Christmas in Paris the Champs Elysees and Arc de Triomphe
Christmas in Paris the Champs Elysees and Arc de Triomphe
Special guided tour
Live Christmas the Parisian way! Walk under the lights of Champs Elysées - one of the most famous avenues in the world - taste delicious French macaroons from Ladurée.
You might be interested in...
Paris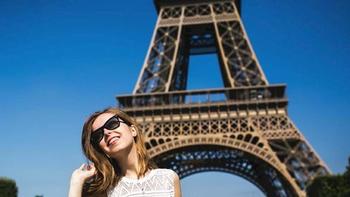 Eiffel Tower Climbing Experience with Summit
Unforgettable experience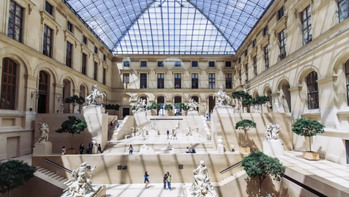 Paris Louvre Museum Guided Tour
with Skip-the-line Tickets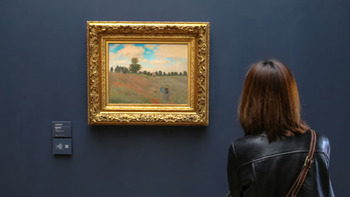 Musee d'Orsay Guided Tour
with optional gourmet lunch
About this experience
Our friendly local guide will introduce you to the magic of the holiday season in Paris.
We will start walking down the Champs Elysées, one of the most beloved streets in the world, lit up every December to celebrate the festivities. When the Champs Elysées switch the lights on, everyone in France knows Christmas is near. In fact, they come here to celebrate 31 December too.
The Champs Elysées has been a fashionable area since the late 18th century and it is the place where major events are celebrated; such as Christmas or... the victory French team in the 2018 football World Cup! Here is where the iconic Tour de France cycle race finishes every year and where1944 the Free French and their Allies marched to celebrate the Liberation of Paris.
We are going to pass by the Elysée Palace, home to the French President, admiring iconic places such as the Lido cabaret, and the renowned Fouquet's restaurant, where you can perhaps spot some French celebrities!
We will visit the well-known patissier Ladurée, where you will try some delicious French macaron and see by yourself if the French pastry art deserves its fame!
We will end our tour on the top of the Arc de Triomphe and what better way to see the Christmas lights across Paris?
It was inaugurated by Napoleon Bonaparte, built to commemorate their victories and now its one of the most famous monuments in Paris.
Everybody loves its terrace for its amazing views of the city.
Your friendly guide will tell you more about the history and the architecture of the Arc de Triomphe and then they will give you a skip the line ticket to enter inside and reach the top in no time.
Let's admire the Champs Elysées from the sky, with their lights and their crowds, while the Eiffel Tower shimmers in the background!
Don't miss the opportunity to live Christmas like a real Frenchman!
Join us and spend your holiday in Paris!
Experience details
How to use the voucher
Cancellation Policy
Cancel up to 1 day in advance for a full refund
Additional Information
Please be aware that some walking is included during this tour, please come prepared and we recommend wearing comfortable clothes and shoes. Please arrive at the meeting point 10 minutes before the start of the tour.
Supported languages
What's included
Guided 2 hour walking tour
Expert, fully accredited English-speaking tour guide
Macarons from Ladurée
Skip the line tickets to the top of the Arc de Triomphe
Small groups of 15 people or fewer
What's not included
Personal expenses
Transfer
Meeting Point
Meeting point at Champs Elysees Clemenceau