Legends of Pére Lachaise Cemetery
Legends of Pére Lachaise Cemetery
Guided tour
Discover the most famous cemetery in the world, Pére Lachaise. Find out more about the unique grave sights of some of the most famous people to ever live in Paris.
You might be interested in...
Paris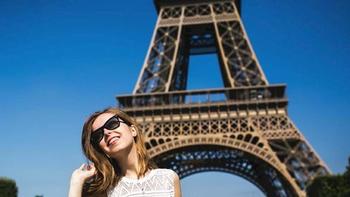 Eiffel Tower Climbing Experience with Summit
Unforgettable experience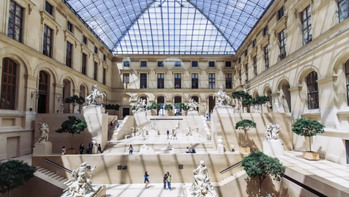 Paris Louvre Museum Guided Tour
with Skip-the-line Tickets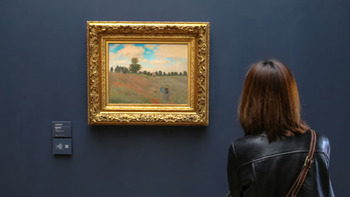 Musee d'Orsay Guided Tour
with optional gourmet lunch
About this experience
Do you want to discover the charismatic personalities who gave Paris its fame?
Take our Pére Lachaise Tour, walk through lives and afterlives of the famous people who chose this cemetery as a final home.
Our carefully designed Pére Lachaise tour begins outside the cemetery gates where you will meet our friendly local guide. They will give you a short introduction on the history of urban expansion that caused the emptying of more centrally-located burial grounds and the consequent establishing of wider, airier ones on the outskirts of the city.
You will get to know the smart marketing strategy that the owners of Pére Lachaise put in motion to attract clients because it originally was not considered particularly a la mode.
Then we will step inside to have a walk around the great graves of the Pére Lachaise. Our local guide, an expert on the matter, will tell you the stories of the most famous guests of this place. We are talking about characters like Jim Morrison, Oscar Wilde, Edith Piaf. Standing over the tombstones of these legends, you will hear a wide range of anecdotes and curiosieties, covering the whole emotional spectrum, from the funny to the touching, to the slightly macabre. All together will give you a unique and realistic picture of life and death in Paris.
On top of this, you will also love the amazing panoramic views over Paris while walking through one of the most peaceful green spaces in the entire city.
Experience details
How to use the voucher
Exchange your printed voucher at the meeting point
Cancellation Policy
Cancel up to 1 day in advance for a full refund
Additional Information
Gratuities to guides are appreciated but never obligatory. Please note that guests must arrive 10 minutes before tour departure time.
Unfortunately we are unable to accommodate guests with mobility impairments, wheelchairs or strollers on this tour. Comfortable walking shoes recommended.
Supported languages
What's included
Guided walking tour
Expert local guide
What's not included
Gratuities
Hotel Pick-Up/Drop-Off
Meeting Point
We meet in front of Exit 3 (called Pere la Chaise) in front of Metro Gambetto, 1 Place Gambetta, 75020 Paris.