Semi-private Catacombs of Paris restricted access tour
Semi-private Catacombs of Paris restricted access tour
Guided tour with fast track
Enjoy official fast track access to the Catacombs and avoid the long lines. Learn the fascinating history and stories behind this unique site with our guided tour.
You might be interested in...
Paris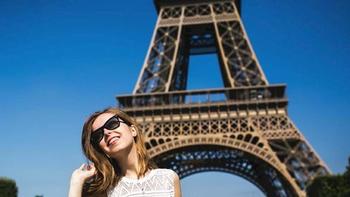 Eiffel Tower Climbing Experience with optional Summit access
Unforgettable experience
Paris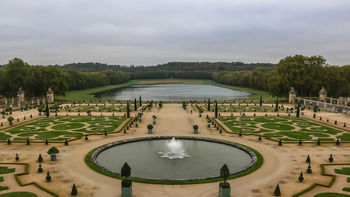 Skip the Line Palace of Versailles
with train transfer
Paris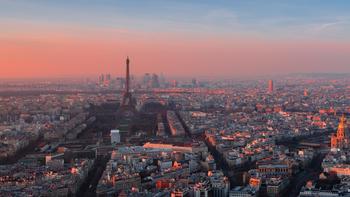 Vox City: Paris Self-Guided Sightseeing Tours
Your way. Your pace.
About this experience
Below the roads of Paris, there is another, mysterious side to the city that few get to see.
Twenty meters (and more) beneath street level, the galleries of the Paris Catacombs spread for over 200 miles- a subterranean network under the city that many are unaware of as they walk along the regular, sunny, city.
The mirror city lies underground.
Originally pillaged to extract limestone for the construction of the famed Parisian buildings and bridges, the Paris Catacombs are now home to the bones of more than 6 million Parisians. Their remains were carefully moved here in the 18thcentury, in a discreet operation to transfer them from the insalubrious and overflowing cemeteries of the city center. Overpopulation in these graveyards led to incorrect burials, open graves, and exhumed corpses, spreading disease (and a few horror tales!) into the neighboring areas.
Nowadays, wall after wall of piled bones, and some more slightly grim compositions await you as you follow a qualified local guide into 'The Empire of Death'.
Fans of the film As Above So Below will identify these never-ending dark tunnels. Along with millions of common Parisians, it is said that the Man in the Iron mask rests here, as do both hangmen and their victims, guillotined during the French Revolution.
Our friendly guide will lead to you through the subterrene passages and into some very unique chambers. Only 200 people are admitted in this fragile and extraordinary site at any one time, and your small group visit will guarantee that you get the most out of this exceptional place, allowing you to spend more time enjoying the rooms and communicating with your guide. Our tour also allows you access to parts of the Catacombs that are secured to the general public.
We will have underground gates unlocked for you, an exclusive offer, and you will listen to the charming stories of those who worked, visited and have been laid to rest here over the ages, including the secret societies who still visit today!
Past and present Paris and its citizens come to life as you explore the city's gloomy entrails hidden below the surface.
Experience details
How to use the voucher
Exchange your printed voucher at the meeting point
Cancellation Policy
Cancel up to 1 day in advance for a full refund
Additional Information
There are 130 steps to enter the Paris Catacombs and 112 steps to exit.
This tour is not accessible to wheelchair users or those with limited mobility.
The Catacombs are 20 meters/65 feet (and more) underground and the tunnels are narrow in places. This tour is not suitable for those with cardiac or respiratory problems, or suffering from claustrophobia.
The tunnels can be slippery and remain at a temperature of around 14°C/57°F, even in summer. Guests are advised to wear sturdy shoes and bring warm clothing.
Only 200 visitors are allowed in the tunnels at any one time. If numbers reach a maximum the Catacombs staff reserve the right to hold the entry lines until there is sufficient space. Any delay should not be higher than 5 minutes for our small group
Supported languages
What's included
Official ​fast track entry ​and entrance tickets
Guided visit of the Catacombs
Special access to parts of the Catacombs closed to the public Expert, English-speaking tour guide
VIP small groups of 7 people or fewer
What's not included
Gratuities (optional)
Hotel pick-up/drop-off
Meeting Point
Outside the main entrance to the Catacombs- meet in front of the gate on Place Denfert Rochereau. 1 avenue du Colonel Henri Roi-Tanguy, 75014 Paris