Paris Montmartre Wine Tastings
Paris Montmartre Wine Tastings
with Licensed Guide
Enjoy a wine-lover tour in Paris: visit spectacular wine cellars and taste quality wines selected by the sommelier in a private vineyard. Learn all the secrets of French wine, book now!
You might be interested in...
Paris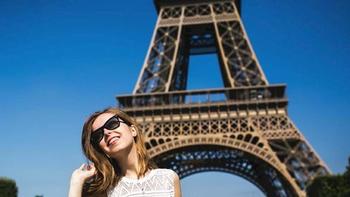 Eiffel Tower Climbing Experience with Summit
Unforgettable experience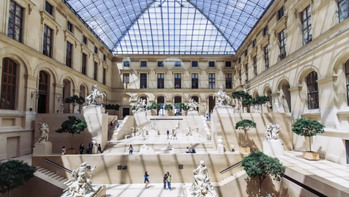 Paris Louvre Museum Guided Tour
with Skip-the-line Tickets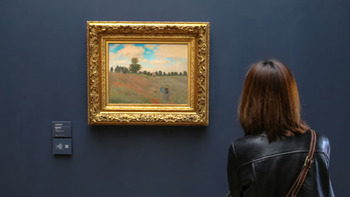 Musee d'Orsay Guided Tour
with optional gourmet lunch
About this experience
Every city has some district that has not changed for generations. Paris has one too: it is called Montmartre but you have to know where to go.
Away from the masses, you can still recognize the Montmartre of Picasso, Van Gogh, and Toulouse Lautrec where artists used to live their bohemian lives: drinking, dancing, chatting and making great art; so poor they have to exchange their paintings for food and art equipments.
Explore small alleyways, suggestive cobbled streets, and peaceful squares, and end your tour with a VIP visit to one of the last - and unquestionably, the most beautiful- working vineyards in Paris, closed to the public and opened uniquely for our small group.
Follow our friendly and qualified local guide and get to know the real Montmartre of the locals.
We will, for sure, show you the iconic places: the popular artists square at the Place du Tertre, and the beautiful Sacré Coeur, resting high on top of the hill and offering marvelous views across the city.
But we will also show you the other side of Montmartre, where the charming stories of the legendary artists who lived and worked here took place. We will discover the hidden world of underground cabarets and music halls where the French 'Cancan' was danced furiously, give the setting for an exciting neighborhood with a lovely village atmosphere.
You will admire the iconic windmills at the Moulin de la Galette, a symbol of Montmartre, standing here since when Montmartre was just a country village. Our local guide will take you to cabarets and restaurants made popular by the artists that frequented and also painted them, places where you may like to try after your tour is over.
Montmartre is also home to the oldest (and probably the most gorgeous) vineyard in Paris, the Clos Montmartre.
Our tour also grants you VIP entry to the vineyard, closed to the general public and only opened for this exclusive experience. Take a tour of this elegant vineyard, and learn how the wine is made in the local town hall: we are talking about the only town hall in Paris to have permission to make alcohol!
You will end your experience with a tasting of their unique wine. Only 1750 bottles are made per year, and all profits go to finance local charities in Montmartre. This is a privileged visit not provided to many, in the heart of one of the most enchanting parts of Paris.
After the guided visit, you are free to spend your evening in Montmartre: you can chill out in the artists square at Place du Tertre, or in one of the iconic bars and restaurants in the area.
Your friendly guide will be glad to give tips to ensure you have a perfect Parisian evening.
Experience details
How to use the voucher
Exchange your printed voucher at the meeting point
Cancellation Policy
Cancel up to 1 day in advance for a full refund
Additional Information
Please note that the minimum legal drinking age in France is 18 years. Due to this any participants under 18 will not be served alcohol on the tour
Please ensure you have some form of ID with you as we may be required to show proof of age
Supported languages
What's included
Guided walking tour of Montmartre
VIP entry and guided tour of the Clos Montmartre vineyard with wine tasting
Fully accredited, English-speaking tour guide
Small groups of 15 people or fewer
What's not included
Hotel pick up and drop off
Gratuites (optional)
Meeting Point
Meet your guide in front of the tower of the Church of St Germain l'Auxerrois. The Church of St Germain l'Auxerrois is on the Place du Louvre, which sits right behind the rue de l'Amiral de Coligny. It has a very tall tower, your guide will be waiting in front of the tower. If arriving by metro, take line 1 to Louvre Rivoli. When you exit turn around (180°) onto the rue de l'Amiral de Coligny and it is about 50 meters to the church. The Louvre Museum's facade is directly opposite. The tour will end in Montmartre, close to the Place du Tertre