Sacre Coeur and Montmartre Guided Tour
Sacre Coeur and Montmartre Guided Tour
with Expert Guide
Visit the inside of Sacré-Coeur, the Basilica of the Sacred Heart with an expert guide. Then, enjoy an unforgettable walk around the village of Montmartre.
You might be interested in...
Paris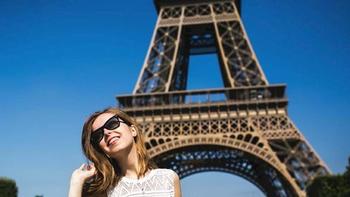 Eiffel Tower Climbing Experience with Summit
Unforgettable experience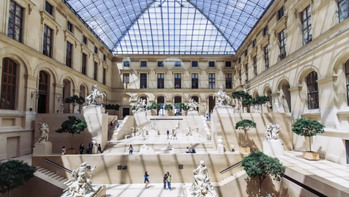 Paris Louvre Museum Guided Tour
with Skip-the-line Tickets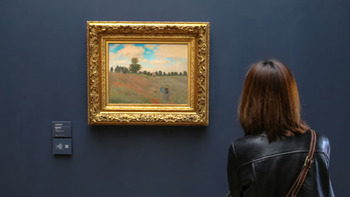 Musee d'Orsay Guided Tour
with optional gourmet lunch
About this experience
Explore the Basilica of the Sacred Heart of Paris, built between 1874 and 1914 and enjoy the artistic and picturesque village of Paris.
Your guided tour begins with a visit of the outside and inside of the Sacred Heart. Learn about both the exterior and interior of the Basilica from your expert guide. See the largest mosaic in the world, Christ in Majesty, depicting the Sacred Heart of Jesus, worshiped by the Virgin Mary, Jeanne d'Arc, and St. Michael the Archangel.
After the Basilica your guide will take you to the village of Montmartre. This neighborhood of Montmartre has always stood apart from the rest of Paris, not just as the large hill in the city's northern 18th Arrondissement, but as the home to artists, revolutionaries and outsiders who have played an important part in the unique history of Paris.
These streets hold wild stories and a unique perspective around every corner and the Place du Tertre is one of the most famous squares of Paris. There is no neighborhood more magical than Montmartre.
Experience details
How to use the voucher
Cancellation Policy
Cancel up to 1 day in advance for a full refund
Additional Information
Be sure to dress appropriately for entering a church
No photography is allowed inside
Supported languages
What's included
Professional guide
Tour of the Basilica of the Sacré heart (there is no skip-the-line entrance for the Basilica)
Tour of Montmartre and Place du Tertre
What's not included
Entrance for the Dome
Food and drinks
Gratuities
Meeting Point
Meeting point varies depending on option booked. Tour in English, French and German: Meet in front of the Boutique Souvenirs, 5 rue Saint Eleuthere, 75018 Paris. You will see your host wearing a blue badge with Universal Tour Guide written on it ; Tour in Spanish: Meet your guide at the left side of the funicular in front of the Boutique Souvenirs, 5 rue Saint Eleuthere, 75018 Paris. Your host will be wearing a blue polo or jacket and a Universal Tour Guide badge.