Versailles: the private estate of Marie Antoinette
Versailles: the private estate of Marie Antoinette
with the Petit Trianon and hamlet
Visit Versailles for real! Discover the private estate of Marie Antoniette and live an unforgettable royal experience!
You might be interested in...
Paris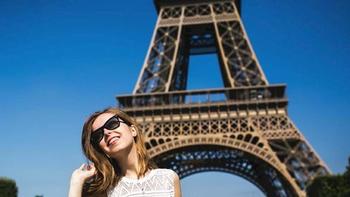 Eiffel Tower Climbing Experience with Summit
Unforgettable experience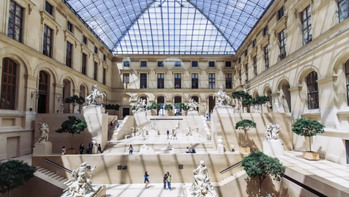 Paris Louvre Museum Guided Tour
with Skip-the-line Tickets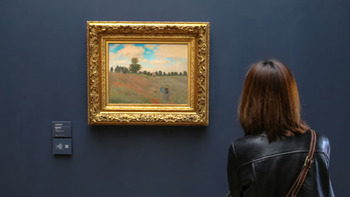 Musee d'Orsay Guided Tour
with optional gourmet lunch
About this experience
Enter the life of Marie Antoiniette!
Make your adventure at Versailles really memorable and discover more about Marie Antoinette's rise and fall!
Follow us on an afternoon trip to the queen's personal domain. Through this three-hour tour, you'll hit the Petit Trianon, an elegant private mansion set in a lush garden where Marie Antoinette used to spend much of her time.
We will visit her private theatre, one of the most extraordinary venues in the entire property. You'll also walk through the queen's reproduction of a Normandian village, featuring a vineyard, a dairy, and a vegetable farm, specially built for her to mimic the fresh innocence of country life.
Don't miss this chance!
Most of the people who came to Versailles just visit the State Apartments and the distant perspective of the gardens. We offer something different. with your expert and witty guide, you have the rare occasion to really make that period with its personalities come to life by continuing your visit into more private areas.
The true everyday life of royals is waiting for you. See with your own very eyes how they used to live.
Experience details
How to use the voucher
Exchange your printed voucher at the meeting point
Cancellation Policy
Cancel up to 1 day in advance for a full refund
Additional Information
This tour includes a significant amount of walking Please ensure you wear comfortable shoes.
Please meet your guide ​15 minutes prior​ to departure.
Supported languages
What's included
-Guided visit of the Domaine of Marie Antoinette, including the Petit Trianon and queen's hamlet
-All reservations and entrance tickets
-Expert, English-speaking tour guide
-Ride on the 'Petit Train' to and from the Petit Trianon Limited groups of 25 people or fewer
What's not included
-Gratuities (optional)
-Hotel pick-up/drop-off
Meeting Point
Outside the ​Café d'Orléans, in the courtyard of the chateau.