Jewish Quarter with Hop-On Hop-Off Prague Tour by bus or boat
Jewish Quarter with Hop-On Hop-Off Prague Tour by bus or boat
Explore the city
Enjoy a 24hours or 48 hours hop-on hop-off bus tour of Prague! Discover the city in total freedom and then visit the historical Jewish Quarter on a fully guided walking tour!
You might be interested in...
Prague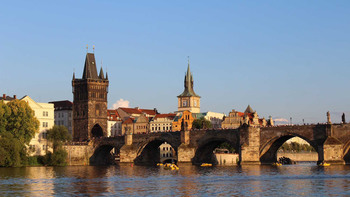 Prague guided tour with boat ride
Lunch and beer included
Prague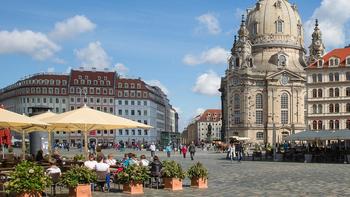 Day tour to Dresden with Zwinger
From Prague + Professional Guide
Prague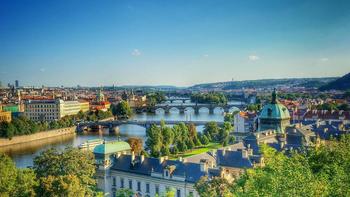 Vox City: Prague Self-Guided Sightseeing Tours
Your way. Your pace.
About this experience
Come aboard our panoramic open-top bus and discover Prague at your own pace, following only your desires!
You will enjoy total freedom of movement thanks to a 24h or 48h ticket for our panoramic double-decker bus with the hop-on hop-off formula. You can explore the city and get off whenever you want to continue the visit on foot. Then, you just have to wait for the next bus at the closest stop!
And, whenever you want, you can join our fully guided tour to Josefov, also known as the Jewish Quarter of Prague.
It said to be settled in Prague as early as the 10th century. Our friendly and professional guide will tell you all the anecdotes and facts that happened here, and you will get a clear understanding of the life of the Jewish community through the centuries.
Don't miss this chance and get to know Prague for real!
Experience details
How to use the voucher
Cancellation Policy
Cancel up to 1 day in advance for a full refund
Additional Information
PLEASE NOTE Vouchers must be exchanged at:
Wax Museum of Legends | City Sightseeing Prague Desk, Celetná 15, Prague 1
Tourist Information, Legerova 62, Prague 2
Tourist Information | U Styblu Building, Václavské nám. 28, Prague 1
Jewish Quarter Walking Tour
Start times: 10:30 a.m., 12:00 p.m., 2:00 p.m.
Duration: 60 minutes
Tour in English
Meeting point: Wax Museum of Legends, Celetná 15
Boat Tour
Meeting point: dock 5, next to Čech Bridge
Full loop: 60 minutes
April & May: every 30 minutes from 10:00 a.m. to 6:00 p.m. / every hour from 6:00 p.m. to 9:00 p.m.
June - October: every 30 minutes from 10:00 a.m. to 6:00 p.m. / every hour from 6:00 p.m. to 10:00 p.m.
November - March: every hour from 11:00 a.m. to 7:00 p.m.
Supported languages
Français, Deutsch, Español, Italiano, English, Русский, عربي
What's included
24 or 48hr Hop-On Hop-Off Bus Tour
Boat tour (if selected)
Guided walking tour of the Jewish Quarter
What's not included
Jewish Quarter: synagogues, Jewish Ceremonial Hall, Old Jewish Cemetery, Robert Guttmann Gallery
Meeting Point
Citysightseeing bus stops around the city