Rome Openbus Tickets Hop on Hop off
Rome Openbus Tickets Hop on Hop off
See Rome on an open-top bus
Discover the Eternal City at your own pace on a hop-on-hop-off bus tour. Learn more about Rome's magnificent art, architecture, and attractions.
You might be interested in...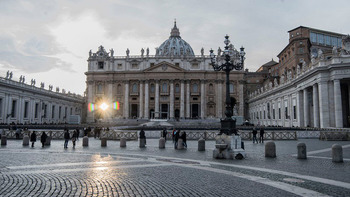 Reserved entrance: St. Peter's Basilica Audioguided Tour
Enjoy unlimited time inside the Basilica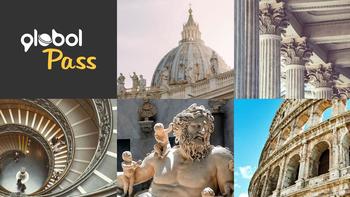 Rome Globol Pass
You have not to visit all of the attractions on the same day: we will arrange everything for you.
Rome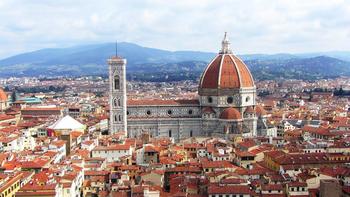 Day trip to Florence from Rome by bus
Guided tour
From
$149.69
New on Globol
About this experience
Tired of walking?
Let's try a different perspective to enjoy and admire the best monument in Rome!
You will have the opportunity to appreciate an amazing view on our open-top double-decker buses, with an audio guide in 8 different languages, hosting on board and stops along the center of the city. With all these exclusive characteristic, the Openbus represent the best way to discover Rome and the most comfortable one!
Thanks to the "Hop-on Hop-off" formula, you come down every moment and how many times you want for all the ticket validity!
Don't miss his chance and explore the Eternal City in another way!
Tickets:
- Panoramic Tour 24h;
Valid from the time of the first hop on until the following 24h.
- Panoramic Tour 48h;
Valid from the time of the first hop on until the following 48h.
- Panoramic Tour 72h;
- Valid from the time of the first hop on until the following 72h.
- Daily Tour;
Valid only the day of use.
- Special Price Daily Tour (after 13.00)
Valid only to hop on after 13.00 until the end of the day
- Special Family Package for 2 adults and 2 kids.
Valid only the day of use
Experience details
How to use the voucher
Cancellation Policy
Cancel up to 1 day in advance for a full refund
Additional Information
You may use all the RomaOpenBus
Termini Station – Largo di Villa Peretti corner Piazza dei Cinquecento
Departure times: 10,00- 10,30 – 11,45 – 12,15 – 14,00 - 14,30 – 16,00 - 16,30 e 18.00
Santa Maria Maggiore – Piazza dell'Esquilino, 12
Colosseum – Via di San Gregorio, 30
Circo Massimo – opposite Roseto Comunale
Teatro Marcello – Piazza Venezia
Vatican City – Via della conciliazione (TEMPORARY SUSPENDED)
Ponte Sant'Angelo – Lungotevere Tor di Nona (between Via Panico and Via Mastro)
Via veneto and Villa Borghese – Via Ludovisi,73
Barberini Square – Via Barberini, 12
IMPORTANT
Wearing a face mask is required, please bring your own
Guests may be subject to a temperature check; anyone showing symptoms (fever, coughing, sore throat, etc) may be denied boarding.
Supported languages
Français, Deutsch, Español, Italiano, 日本語, Português, English, Русский
What's included
Earphones;
Audioguide in 8 languages;
Hostess/Steward on board;
Wi-fi
Family 2+2 option includes tickets for 2 adults and 2 children
What's not included
Anything not explicitly mentioned in the description;
Food and drinks;
Entrance fees to all monuments are not included.