Colosseum skip the line tickets
Colosseum skip the line tickets
Roman Forum & Palatine Hill tickets included
Skip the long lines and visit the most important monument in Rome: the Colosseum. Travel back in time and relive the stories of emperors and gladiators.
You might be interested in...
Rome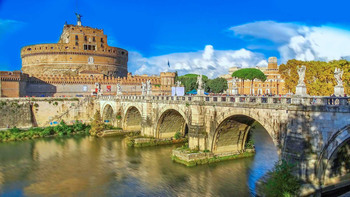 Vox City: Rome Self-Guided Sightseeing Tours
A smart way to travel
Rome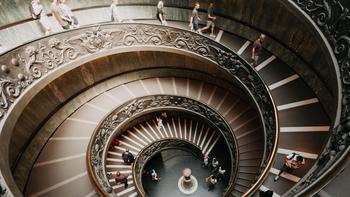 Skip the line tickets: Vatican Museums and Sistine Chapel
Skip the Line / Fast Track Entry tickets with sightseeing Open bus tour around Rome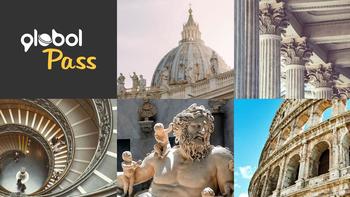 Rome Globol Pass
You have not to visit all of the attractions on the same day: we will arrange everything for you.
About this experience
Skip the long lines and visit one of the most important monuments of all time: the Colosseum.
This is an incredible opportunity to visit this wonder at the speed you want. You'll meet your Roman Empire representative who will accompany your visit to the entrance of the "also-called" Flavian Amphitheatre. Your voucher also grants a skip-the-line entrance to the Roman Forum and Palatine Hill.
This ticket is valid for 2 consecutive days, so that way, you can admire the Colosseum, the Roman Forum, and the Palatine Hill in complete peace.
Relive the stories of emperors and gladiators as you enter the Colosseum (Flavian Amphitheatre) at your allotted time. Begun under the emperor Vespasian in 72 AD, and completed by his son Titus in 80 AD, the Colosseum was the largest amphitheater ever built.
Imagine the ferocious fights between man and beast, as you stand in the elliptical arena, comprised of 4 levels, and once able to seat up to 73,000 spectators.
Your ticket also includes one entry to the Palatine Hill, a must-see sight for all those visiting the "Eternal City." According to ancient tradition, this is the spot where Rome was born. Look down at the ruins of temples in the Imperial Forum, the center of all political, social, and economic life in the city during the Roman Republic.
Experience the most ancient parts of Rome from the most significant of its "Seven Hills."
Experience details
How to use the voucher
Cancellation Policy
Cancel up to 1 day in advance for a full refund
Additional Information
Meet us at the Roman Empire Travel Agency (Via Capo d'Africa, 15/a near the Colosseum). The staff will assist you and accompany you to the entrance
Supported languages
Français, Deutsch, Dutch, Español, Italiano, 日本語, Norsk, Polski, Português, English, Русский, عربي , 中文, 한국어/조선말
What's included
-Assistance at the meeting point
-Fast track reserved ticket to the Colosseum
-Ticket to the Forum
-Ticket to the Palatine Hill
- 2 consecutive days validity pass
- Free Wi-Fi at Meeting Point
What's not included
Guide or Audioguide
Drinks
Hotel pickup and drop-off
Meeting Point