Colosseum Virtual Reality Experience Tour
Colosseum Virtual Reality Experience Tour
Walk back in time on a virtual reality experience and see the Colosseum like never before
Experience life in ancient Rome through interactive 3D reconstruction and explore one of the most important monuments of the world in a different way!
You might be interested in...
Rome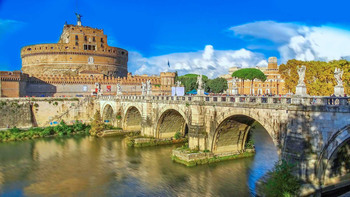 Vox City: Rome Self-Guided Sightseeing Tours
A smart way to travel
Rome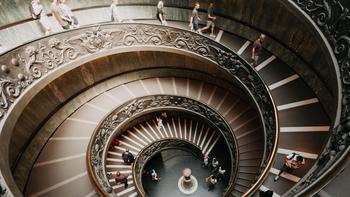 Reserved entrance tickets: Vatican Museums and Sistine Chapel
Entry tickets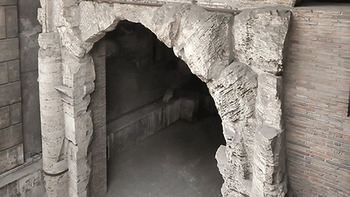 Piazza Navona 1-Hour Underground audio guide tour
with multilingual audio guide
About this experience
Do you want to know what Rome did look like in the past?
Do you want to WALK through it?
This is your tour!
Try our innovative tour and explore the Ancient Rome thanks to a last-generation display Oculus VR! You will walk in a 3D certificate historical reconstruction of the Colosseum.
This is an immersive voyage inside history made in the exact same place where the Ancient Roman used to celebrate their spectacles and games just... 2000 years after!
Our professional guide will take you through this magical world, where you are going to see the long-gone majestic statue of Nerone and hear the roar of lions, while the gladiators have their fight to the death.
You will learn everything about the Colosseum and its amazing games. Our guide will teach you to separate the myth from the reality, the legend from history. The certificate 3D reconstruction will show you how the Ancient Rome was, behind all the movies and novels.
And you know what? You are not going to do any queue!
Thanks to our Skip-The-Line Tickets, your journey will begin immediately!
With the same ticket, you will have access to Palatine Hill and Roman Forum as well.
What are you waiting for?
Join this incredible experience and see the past with the technology of the future!
Experience details
How to use the voucher
Cancellation Policy
Cancel up to 1 day in advance for a full refund
Additional Information
• Please wear comfortable shoes
• Children under 18 years old must be accompanied by an adult
• The local operator is not responsible for any inconvenience caused by the closure of the Colosseum and Roman Forum due to strikes, bad weather etc.
• This is a small group tour of up to 12 people
Supported languages
What's included
• English-speaking guide
• Skip-the-line entrance ticket to the Colosseum
• Oculus VR headset and Samsung S7 (the Colosseum in VR)
• Assistant for the VR headset
• Third-party insurance
What's not included
• Souvenirs
• Beverages
• Tips
• Pick-up
Meeting Point
Meet by the Arch of Constantine at the side of the Colosseum.