Giudizio Universale: A Musical and Visual Show
Giudizio Universale: A Musical and Visual Show
Translation in 8 languages
Marvel at an unforgettable show based on The Last Judgement, the famous masterpiece of Michelangelo. Enjoy music, incredible special effects, and hear the score composed by Sting.
You might be interested in...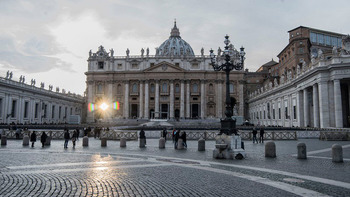 Reserved entrance: St. Peter's Basilica Audioguided Tour
Enjoy unlimited time inside the Basilica
Rome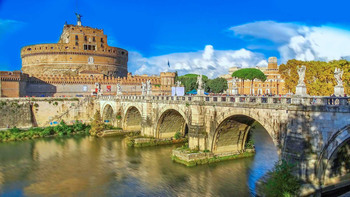 Vox City: Rome Self-Guided Sightseeing Tours
A smart way to travel
Rome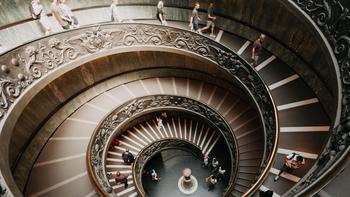 Skip the line tickets: Vatican Museums and Sistine Chapel
Skip the Line / Fast Track Entry tickets
About this experience
Art meets entertainment. An immersive journey to discover the history and the secrets of the Sistine Chapel, a unique live show inspired by Michelangelo's masterpiece and told with the contemporary entertainment language.
"Giudizio Universale. Michelangelo and the Secrets of the Sistine Chapel" is the first production of Artainment®, a new genre connecting the fascination and beauty of the finest worldwide artistic icons with the emotional and engaging codes of entertainment: 270° immersive projections, live performing, theatrical effects, music, technology.
Realized with the scientific advice of the Vatican Museums, the show has been created by Marco Balich, Creative Director and Olimpyc Producer who is referred to as the "designer of emotions". After more than 20 Olympic Ceremonies (Rio 2016, Sochi 2014, Torino 2006 and many others), his expertise in producing large-scale events is renowned around the world. He was the Artistic Director of the Italian Pavilion in EXPO Milan 2015 and the creator of the iconic Tree of Life.
The main theme song of "Giudizio Universale", composed by Sting, will lead the audience through an emotional and aesthetic experience not to be missed. The co-director is Lulu Helbek - creative director of important productions for Balich Worldwide Shows.
The show, presented in Italian and English, also counts the contribution of two acting stars: the voice of Michelangelo, in both versions, is performed by Pierfrancesco Favino, while the voice of the Bible in the English version is performed by Susan Sarandon.
Experience details
How to use the voucher
Cancellation Policy
Cancel up to 1 day in advance for a full refund
Additional Information
- Children must be accompanied by an adult. Children under 5 don't pay. Please provide child's proof of age upon entry.
- Wheelchair accessible
- Your voucher will be held at the theater box office for collection on the day of the performance
-Translation in 8 languages will be supplied by leaflets (free summary of the plot) or by headphones (priced service).
Supported languages
Français, Deutsch, Italiano, 日本語, Português, English, Русский, 中文
What's included
What's not included
Meeting Point
Auditorium della Conciliazione, via della Conciliazione, 4, Rome