Reserved entrance: St. Peter's Basilica Audioguided Tour
Reserved entrance: St. Peter's Basilica Audioguided Tour
Enjoy unlimited time inside the Basilica
Skip the long lines and experience a self-guided tour at your pace, without having to follow any particular order, simply by using your smartphone or tablet.
You might be interested in...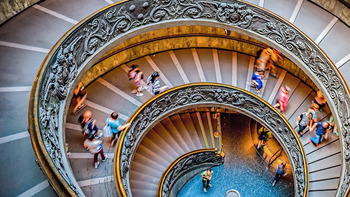 Vatican Museums & Sistine Chapel - reserved entrance
Marvel at the artistry of Michelangelo
Rome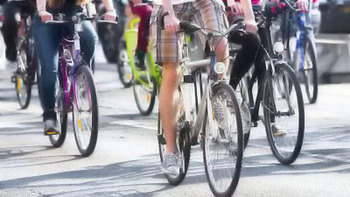 Rome Bycicle Rental
Book for 1 or 2 Days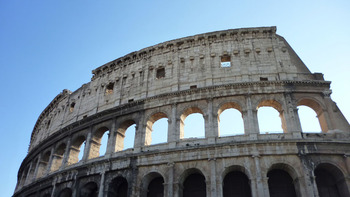 Colosseum, Roman Forum, Palatine Hill reserved entrance tickets
Save your time with a special ticket
About this experience
Enjoy a self-guided tour of St. Peter Basilica, one of the most important cathedrals in the world. Marvel at works of art by Michelangelo and admire relics and other treasures of Renaissance.
Learn more about the creation of Michelangelo's world-famous "Pietà", admire the pilasters of Maderno's nave and explore the cathedral in perfect detail.
You have a great opportunity to live a special excursion at your pace, using your smartphone or tablet to use Vox City App and play commentary at locations throughout the Basilica.
Add the Vox City App option (available for Android and iOS devices), and discover the best attractions of the Eternal City at your pace.
Experience details
How to use the voucher
Cancellation Policy
Cancel up to 1 day in advance for a full refund
Additional Information
IMPORTANT
• Children under 7 don't pay. Please provide child's proof of age upon entry.
• Appropriate clothing must be worn to enter the Vatican*
• Pets are not allowed inside the Basilica.
DRESS CODE
• Shoulders and knees must be covered
• Vests, camisoles or shorts are not allowed, either for men or women
• Visitors not dressed appropriately will not be allowed to enter the Basilica
COVID19
Visitors must wear a mask and their temperature will be measured (if a guest has a temperature above 37.5 ° C, entry will be denied).
Supported languages
Français, Deutsch, Español, Italiano, 日本語, Polski, Português, English, Русский, 中文, 한국어/조선말
What's included
• Rome City Tour with Vox City App (optional)
• Download of the official audio guide app in one of 6 available languages
• Reserved entrance at the metal detectors
What's not included
• Headphones (you can use your own or buy them at the desk for €1,00)
• Entrance tickets (the entrance at the Basilica is free)
• Shuttle service to and from the Hotel
• Any additional services not previously listed
Meeting Point
After passing the police checks head to the Basilica, go up the stairs and enter the Portico through the central gate. Please apply to the Vox Mundi Desk.