Night city tour on Segway
Night city tour on Segway
Guided tour
The unusual way to explore the city, its architecture and style. Grand city tour at night with a professional guide the best way to discover the city of Rome.
You might be interested in...
Rome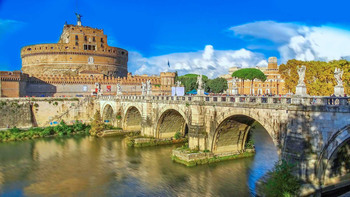 Vox City: Rome Self-Guided Sightseeing Tours
A smart way to travel
Rome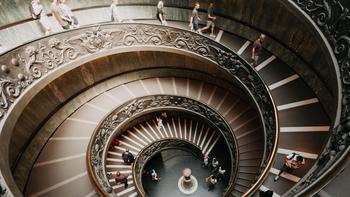 Skip the line tickets: Vatican Museums and Sistine Chapel
Skip the Line / Fast Track Entry tickets with sightseeing Open bus tour around Rome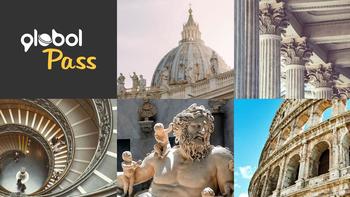 Rome Globol Pass
You have not to visit all of the attractions on the same day: we will arrange everything for you.
About this experience
When the sun comes down, Rome turns itself into another city. The night atmosphere makes the Pantheon, the Colosseum or the beautiful Fontana di Trevi look like completely different. Come with us and discover the Eternal City under different light and where there are no crowds around!
Moreover, our Segway Tour is the best way to see the huge historical center of Rome, without walking all day!
Our carefully designed Segway tour will take you to all the major landmarks and monuments of Rome. You are going to see St Peter Square and the best spot in the Vatican, then we will cross the Bridge of Angels to get to the majestic Castel Santangelo, a real spectacle in the night!
We will also stop by the magnificent Fountain of the Four Rivers the masterpiece by Bernini in the heart of Piazza Navona
We will pass by the Spanish steps, Fontana di Trevi, Pantheon, and the huge Monument of Vittorio Emanuele II at Piazza Venezia, as well as many other palaces and churches.
Of course, we will also roam around the ancient part of Rome, which is completely different under the cover of darkness. We will come down from the excellent observation point at the top of the Capitol Hill, one of the first seven hills on which Rome founded. From there, you will find face to face with Colosseum and the Arch of Constantine, all lit up during the night and, above all, without the noisy crowds!
At the end of the tour, if you want, your guide can take you to a place where they serve the best gelato in town!
Experience details
How to use the voucher
Exchange your printed voucher at the meeting point
Cancellation Policy
Cancel up to 1 day in advance for a full refund
Additional Information
Segway tours are not permitted to anyone weighing more than 120 kilograms, anyone less than 16 years old or over 75 years old, pregnant women, and anyone under the influence of alcohol or addictive drugs. Every participant will be asked to sign a declaration of liability. Please ensure each participant has ID (passport or driving license).
Tours run in all weather conditions.
Supported languages
What's included
3 hours Segway rent (including safety training)
Young skilled licensed guide English
Audioguide available: DE, RU, ES, IT, FR
What's not included
Meeting Point
Piazza Del Teatro Di Pompeo 3.