St.Peter's Basilica Self Guided tour + Rome City Guide
St.Peter's Basilica Self Guided tour + Rome City Guide
Multilingual audio guide
Take a self guided tour of St. Peter's Basilica with priority entry and enjoy a digital city tour of Rome with over 130 points of interest
You might be interested in...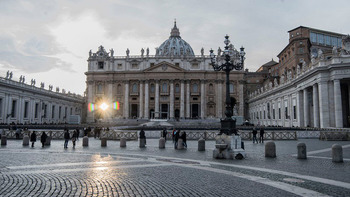 Reserved entrance: St. Peter's Basilica Audioguided Tour
Enjoy unlimited time inside the Basilica
Rome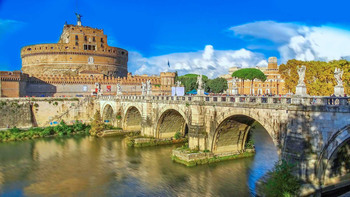 Vox City: Rome Self-Guided Sightseeing Tours
A smart way to travel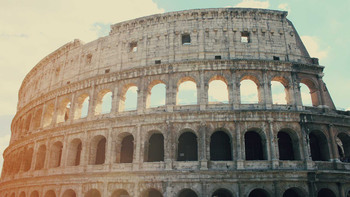 Colosseum skip the line tickets
Roman Forum & Palatine Hill tickets included
About this experience
This experience includes a double pass to visit the Vatican City (Basilica of St. Peter) and the city of Rome.
With the first Pass, you will be able to schedule your visit to the Basilica without wasting time queuing in long lines. Our Basilica Pass allows you to skip the line at the time you wish. Discover the masterpieces of the greatest artists of all time through an audioguide with 31 points of interests in which are illustrated - among others - the magnificent Pietà by Michelangelo, the Baldacchino by Bernini, the "Cattedra Sancti Petri" (St. Peter's Chair)

In the Basilica you will receive the ROME VOX CITY GUIDE.
Rome Vox City Guide is a digital guided tour of the city and the smart solution for visiting Rome autonomously, without depending on fixed schedules, tourist guides or groups. It includes great suggestions for itineraries by foot or public transport, during which you can enjoy fascinating stories and audio commentary. You can also use the offline map to flexibly navigate to hundreds of points of interest without any data consumption or roaming. Purchase the package that suits you best - relax and have fun!
This app won't use up any data connection as it runs on GPS only ( NO ROAMING).
Experience details
How to use the voucher
Cancellation Policy
Cancel up to 1 day in advance for a full refund
Additional Information
The booking date ensures you skip the line at the entrance of the Basilica, you will only be able to enter once on the date you book
The self-guided tour is valid for as long as you wish
The Vatican has a strict dress code*. Clients that do not adhere to the dress code will not be permitted entry to the Vatican
There will be an airport-style security check before you enter St. Peter's Basilica; please leave liquids and sharp items at home and carry your possessions in a lightweight bag (you may be refused entrance to St. Peter's Basilica if you do not follow this)
The audio-guide is downloaded onto your smart phone or tablet on the day of your self guided tour via an app
It is the individual responsibility of all visitors to arrive at the tour departure point.
Supported languages
Français, Deutsch, Español, Italiano, English, 中文
What's included
Skip the line to Vatican City on your chosen date
Self-guided tour of Rome and of St. Peter's Basilica
Over 130 Point of Interest described in your language
Digital OFF LINE (no Roaming) map of Rome to guide you around without getting lost
Assistance with free WiFi and toilet facilities at St. Peter's Basilica
Audio commentary in 6 languages (English, Spanish, Italian, French, German, Mandarin)
Auto-play functionality
Offline map & Offline navigation
Suggested itineraries by foot, bus and tram
Major stops and interchanges
Free Wi-Fi spots
Best photography locations
What's not included
• Entry tickets (entrance at the Basilica is free) 
• Headphones (you can use your own or buy them at the desk for €1,00) 
• Guided or Audio guided tour of the Cupola 
• Shuttle service to and from the Hotel
Meeting Point
Meeting Point: Looking at the Basilica at the end of the left colonnade, near the metal detectors located at the intersection of Via Paolo VI and Piazza del Sant'Uffizio .
Our staff ,wearing a blue jacket with the Vox Mundi logo printed on it, will wait there to accompany you inside the Vatican - through a dedicated access.