Flamenco Night in Seville
Flamenco Night in Seville
Enjoy Tapas for dinner during the Flamenco Show
Enjoy the authentic flamenco in Seville and taste typical tapas such as Spanish Tortilla.
You might be interested in...
Seville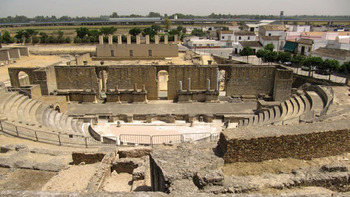 Itálica Guided Tour
Departure from Seville
Seville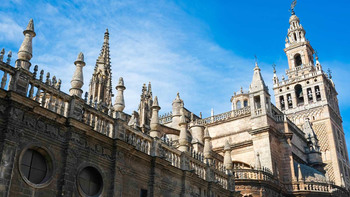 Cathedral and Alcazar of Seville
Super Combo Tour
Seville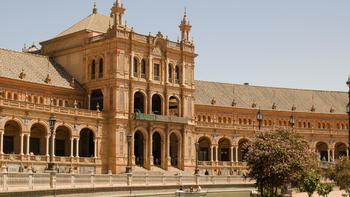 Seville Fascinating and Monumental
Guided tour
About this experience
El Cante, el Toque, el Baile: the singing, the playing, the dancing.
The three souls of Flamenco, the true art of Sevilla.
Join our Flamenco Night and live an unforgettable experience!
Our tour will begin with a panoramic bus ride through the center of Sevilla.
We will pass by every landmark in town, the whole city will flow in front of your eyes. You will admire the spectacular Plaza of Spain and America Square, Plaza de Toros de la Maestranza, the Torre del Oro and the Palace of San Telmo. All of them blessed by the magic light of the night.
Once there, you will find your seat near the stage to really feel this amazing Flamenco show. They will serve you a delicious tapas dinner, a traditional recipe for a traditional show.
Then the show will begin and dancers, musicians, and singers will take the stage and you will judge by yourself what a real flamenco performance is!
Don't miss this chance. A visit to Seville would be incomplete without witnessing the world-known musical genre born here!
This is the right time and the right place to get to know the Flamenco Culture! Follow us and live the night!
Experience details
How to use the voucher
Cancellation Policy
Cancel up to 1 day in advance for a full refund
Additional Information
Due to the length of the walking tour, we recommend you to wear comfortable shoes and drink sufficient water during the walk. The order of the visit can be changed to any unexpected circumstances
Supported languages
What's included
• Official Tourist Guide for the panoramic walk
• Flamenco show tickets
• Selection of tapas for dinner
TAPAS MENU:
-Fresh tomatoes from the garden.
-Fried fish.
-Piquillo peppers stuffed with cod.
-Spanish Tortilla:  omelette made with eggs and potatoes, sometimes also with onion or chives or garlic; fried in oil and often served cold as an appetizer.
-Lomitos a la Sevillana
-Chupito de salmorejo consisting of tomato and bread, originating from Cordoba.
-Dessert
-White or red Wine.
What's not included
• Lunch, beverages or other services not specified
Meeting Point
Please contact for details