Jerez & Cádiz. Wine, Horses & Light Tour
Jerez & Cádiz. Wine, Horses & Light Tour
Departure from Seville
Enjoy a combined tour of Jerez de la Frontera and Cadiz, and experience world famous wines and one of the most spectacular equestrian shows in the world
You might be interested in...
Seville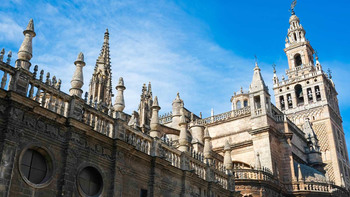 Cathedral and Alcazar of Seville
Super Combo Tour
Seville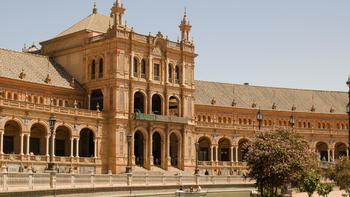 Seville Fascinating and Monumental
Guided tour
Seville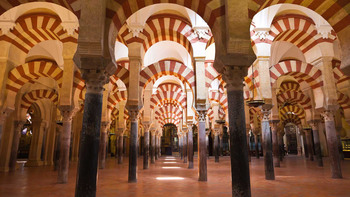 From Seville: Cordoba Guided Tour
Full-Day Trip
About this experience
Join our exploration of Andalusia! Visit Jerez de la Frontera, the birthplace of Flamenco, and Cadiz, the oldest European city.
Follow us and live this excursion between art, history, traditions, and wine!
We will start our tour in Jarez de la Frontera. Three things make Jarez famous in Spain: the horses, the wines and the flamenco. According to many scholars, this is the place where Flamenco was born, then the art was spread in Sevilla and, from there, in the rest of the country.
Our passionate local guide will tell you everything about the traditions of Jarez de la Frontera and take you to the best wine cellar of the town. Here you will be introduced to the local wine culture and you will taste several types of Sherry, to really appreciate the difference!
After that, we will visit the Royal Andalusian School of Equestrian Art Foundation. Here we will see their amazing exhibition, regarded as the best equestrian ballet in the world, called "How Andalusian Horses Dance". You will admire with your own eyes this incredible choreographies and ballets, based on ancient techniques like Cowboy Methods of Taming Wild Horses.
Our excursion continues on the Costa de la Luz, our panoramic route to reach Cadiz.
Cadiz is a really unique town: one of the oldest continuously inhabited city in Western Europe. Maybe THE oldest.
You will roam around its historical center with our guide and you will learn everything about this hidden gem by the Mediterranean Sea, its long and fascinating history and the many civilizations that came on its shores.
After the tour, you will have some free time to continue the exploration and have a traditional lunch in this beautiful setting.
Join our excursion and discover the authentic Andalusia!
Experience details
How to use the voucher
Cancellation Policy
Cancel up to 1 day in advance for a full refund
Additional Information
Due to the length of the walking tour, we recommend you to wear comfortable shoes and drink sufficiently water during the walk. Please keep in mind that the excursion includes several visits on foot.The order of the visit can be changed to any unexpected circumstances.
Supported languages
What's included
• Official Tourist Guide
• Entrance fees to the wine cellar in Jerez, tasting of several types of Sherry and the exhibition "How the Andalusian Horses Dance".
• Free time for exploring Cádiz, the oldest European city.
What's not included
• Lunch, beverages or other services not specified
Meeting Point
Excursions Office. Avenida de la Constitución 5, 41004 Sevilla