Tokyo Nightlife Experience
Tokyo Nightlife Experience
Feel the city
Discover the crazy nightlife in Tokyo. Join is in our amazing and fun journey to the best clubs and best parties in Tokyo. Live like a local, have fun like a local.
You might be interested in...
Tokyo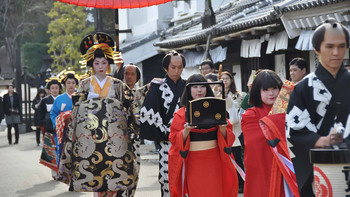 Day tour to Nikko Toshogu Shrine, Kegon waterfall and Lake Chuzenji
explore Edo era
Tokyo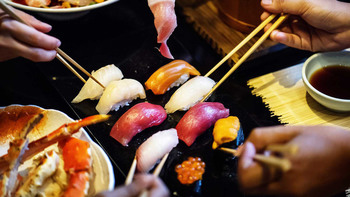 Japanese cooking class in Tokyo
with local chef
Tokyo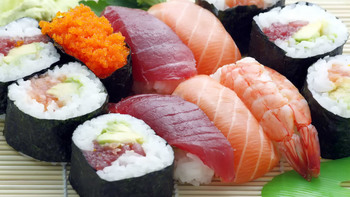 Sushi cooking class in Tokyo
With Local Chef
About this experience
Discover the crazy Tokyo nightlife! Come with us and visit the place where locals hung out for real! The first two rounds are on us!
Tokyo is a city that never sleeps! And we mean it!
Most of the entertainment venues in Tokyo are open all day long so the nightlife in Tokyo is crazy!
A typical night here would be like: start the evening at a standing bar, drink and dine at a cozy izakaya, taste seasonal cocktails, venture into a hip-hop club, and then dance until morning to the rhythms of DJs from around the world. Our tour will cover the first part of a "typical" Tokyo crazy night and will serve as an introduction to the coolest areas of the city.
We will meet in front of Green Train, near exit 8 of Shibuya Station Hachiko where you will find the statue of the legendary dog. There, our local and friendly guide will be waiting for you to start the adventure.
We will visit two bars in a row. In the first one, you will get a welcome drink and our guide will teach you a typical Japanese drinking game to warm up the night. Then we will move to a club where another free drink will be waiting for you.
After the end of the experience, our guide will be glad to share their knowledge with you and telling how you can spend the rest of the night, depending on your desires.
Come with us and get to know one of the craziest nightlife in the world!
Experience details
How to use the voucher
Exchange your printed voucher at the meeting point
Cancellation Policy
This experience is non-refundable
Additional Information
Please choose the option that you would like to join.
1. Shinjuku
Meeting point in front of Hotel Keio Plaza (front of the entrance) at 17:00 PM
Visit the Tokyo Metropolitan Government Building and see the night view
Walk around the Kabukicho area
Shinjuku Omoideyokocho and visit three different izakayas, eat and drink (1 recommended food and drink included)
Finish at 21:00 PM

2. Shibuya
Meeting point in front of the green train line (near exit 8 of Shibuya station Hachiko) at 17:00 PM
Walk around Shibuya and enjoy the night view (Hikarie, Shibuya stream)
Shibuya Nonbei Y0kocho and visit two different izakayas, eat and drink (1 recommended food and drink included)
Visit a bar in the area of Shibuya (1 drink free)
Finish at 21:00 PM

3. Ebisu
Meeting point in front of JR Ebisu Station west exit (near Atre) at 17:00 PM
Walk to Ebisu Garden Place
Visit the Museum of Yebisu Beer.
Visit Ebisu Yokocho, eat and drink (1 recommended food and drink included)
Visit a bar in the bar area of Ebisu (1 drink free)
Finish at 21:00 PM

4. Monzen Nakacho
Meeting point in front of Mitsubishi UFJ Bank (near exit 5 of Monzennakacho station) at 17:00 PM
Walk around the area (Fukagawa Fudodo Temple, Tomioka Hachiman Shrine)
Visit Tatsumi Shindo Area 1 shops, eat and drink (1 recommended food and drink included)
Finish at 21:00 PM
Supported languages
What's included
Tour guide will stay with you and provide guide and translator service
1 drink is included
What's not included
Hotel pick-up and drop-off
Additional drinks or food are not included
Other services or expenses in the bar/club