Horchata and Chufa Food Tour in Valencia
Horchata and Chufa Food Tour in Valencia
2.30 hours tour
Enjoy our tour, visit the tiger nut fields: we will explain to you how it is sowed and cultivated. Book now!
You might be interested in...
Valencia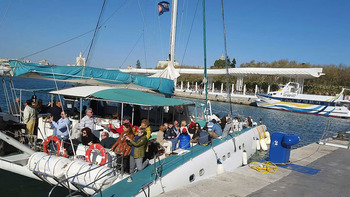 Sailing Trip and Tapas Dinner in Valencia
with Flamenco show
Valencia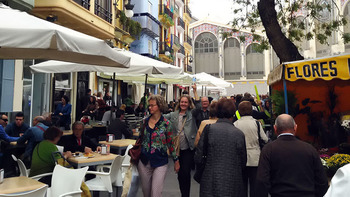 Valencia Food Tour
with Wine Tasting
Valencia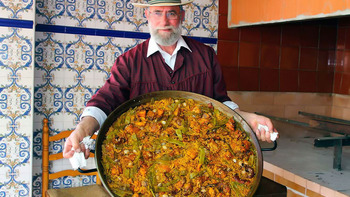 Paella in a Farmhouse Experience
Enjoy authentic Valencian food
About this experience
L'Horta Nord of Valencia landscape is drawn by an incredible irrigation system inherited from the Arabs, centenary traditional farmhouses, and little gardens plenty of crops. In this tour, you will discover this folkloric countryside and their native plantations, like the tiger nut.

Tigernut is a small tuber. In Europe, it only grows in the north of Valencia city (Alboraya town), and it holds the Valencia Qualified Designation of Origin.
The horchata is a natural, healthy, refreshing and nutritious drink made with the tiger nut, an exclusive product of L'Horta of Valencia. The Valencian people love it, and it is one of the most widely consumed drink, especially in the summertime.
Would you like to know how Horchata is made from this small nugget? Get ready to learn all about it on this tour!
First, we will visit the tigernut fields, and we will explain to you how it is sowed and cultivated. Then, we will visit an authentic tiger nut drying building, situated in a singular horchatería surrounded by the crops, that maintains its original structure and the different machinery for the horchata cultivation, over several generations.
Now, it's time for action! We will carry out a Horchata Workshop, where you will learn to make homemade horchata yourself. Mmmm it's delicious!
To finish, we will invite you to a freshly handmade horchata with fartón (Valencian typical sweet), where you can enjoy the beauty of surroundings.
DURATION: 2.30 hours. 2 km. walking (all trip).
SEASON: All year. Wednesday and Sunday (from January to April the tiger nut is not cultivated, alternative crops will be seen).
INFANTS: from 0 to 3 years old, the tour is free.
Experience details
How to use the voucher
Cancellation Policy
Cancel up to 1 day in advance for a full refund
Additional Information
Comfortable walking shoes and clothes, hat and water are recommended (2 km. walking).
Supported languages
Français, Español, English
What's included
Expert visit guide: crops, farmhouses, drying building. Horchata Workshop. Tasting.
TASTING: Horchata and fartón (typical sweet).
What's not included
Infant (0-3 years): tasting not included