Venetian Carnival experience
Venetian Carnival experience
Unforgettable experience with Casanova
Experience the ancient Venetian Carnival! Live a historical ball with Casanova and other Venice personalities! Taste local specialties while reenacting the old customs of Venice.
You might be interested in...
Venice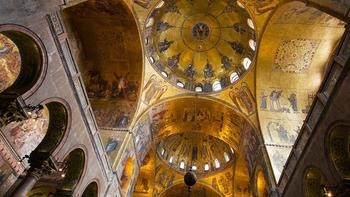 Exclusive Alone In St. Mark's Basilica After Hours
Guided tour
From
$100.26
New on Globol
Venice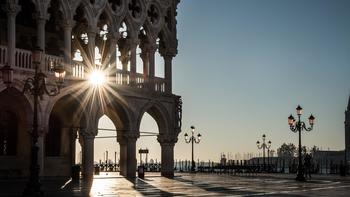 Skip the line: Doge's Palace tour
Guided tour
Venice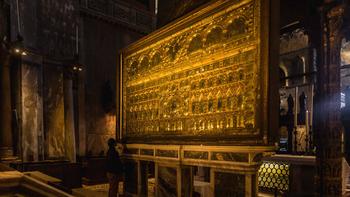 Skip the line: The Saint Mark's Basilica guided tour
Explore the Golden Basilica with a local guide
About this experience
Live a different day in Venice: be the main character of a Carnival dream!
Take part in this special Carnival party, a masked ball with historical characters such as Casanova!
You will be in a dreamy location: the interiors of Prison's palace of Piazza San Marco.
You will dance the Minuetto, a standard Carnival dance in 1700 with the Clavicembalo music in the background, just live 300 years ago.
Meanwhile, you will get the chance to discover true Venetian specialties such as Galani and Frittelle, followed by Italian sparkling white wine Prosecco.
Our professional performers will show you the true magic of Carnival ancient board games to experience an all-around Venetian Carnival experience.
The location is another highlight of this experience. You surely know Casanova, the legendary womanizer who lived in Venice centuries ago. Everybody knows or has ever heard about Casanova, right? This palace is the place where Casanova was imprisoned back in time, which is part of the Doge's Palace complex. The two buildings are connected through the well-known Bridge of Sights.
Do not miss the chance to step back in time and live again the most charming period of Venice history.
Discover the fascinating tradition of Carnival in Venice attending this unique experience.
Taste local specialties while living inside a dream.
Experience details
How to use the voucher
Cancellation Policy
Cancel up to 1 day in advance for a full refund
Additional Information
Day availability: from February 15th to February 25th at 15.00
Evening availability: February 16th, 21st, 22nd, 23rd at 22.30
Duration: 1:15 / hr 1:30
Language: English, French, Italian
Dress code: the period costume is NOT requested
Supported languages
Français, Italiano, English
What's included
Entrance Ticket
Carnival face mask
Minuetto dance master lesson
Carnival sweets tasting with prosecco
Professional actors performances
What's not included
Meeting Point
Palazzo delle Prigioni, 30122 Venezia VE