Venice Carnival walking tour
Venice Carnival walking tour
Unforgettable atmosphere of the venetian tradition
Discover the Venice Carnival for real with a professional local guide, dressed in costume! Explore Venice in between history and myth, walking down the hidden path!
You might be interested in...
Venice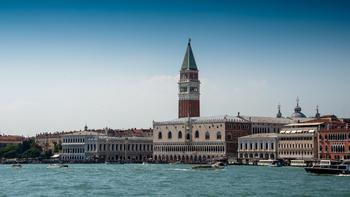 VCW Venice: Hop on Hop off Walking Tour
2 different routes and a night tour option
Venice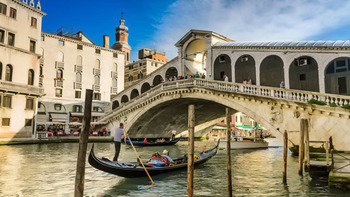 Accademia, Saint Mark and Rialto Self Guided Tour
App available for both Android and iOS
Venice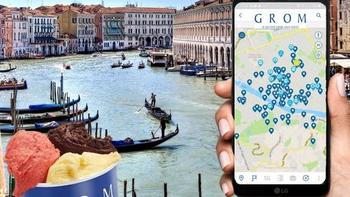 GROM gelato experience in Venice
Taste pure and authentic italian gelato in Venice
About this experience
Live the Venice Carnival in a peculiar way!
In Venice, at the end of the Middle Age, the rich, the nobles and the aristocrats used to walk the streets of the city led by a servant called "Codega" provided with a lantern to light their path in the dark night, who would entertain them with tales and anecdotes.
We will reproduce that scene: your personal Codega will guide you through the labyrinth of mystery called Venice. A step into the past which will motivate you to participate in a moving mise-en-scene and will show you the heart of the Serenissima Republic and its Carnival. This is the ideal way to find the city's secrets! You will heard stories about Casanova and the Levantine, the gondolier who became a priest and about the elephant found hidden in a church.
You will learn why an angel was the preferred guard of a palace and why the bridge linking convents bear the scary name of "The Devil's Bridge", but also legends of a number of ghosts that are supposed to inhabit Venice today.
Listening to your "Codega", you will discover charming stories and meet the unusual and secret places, away from the confusing hustle and bustle of Carnival, to find out some fascinating anecdotes of the Serenissima Republic.
A funny and interesting event for the entire family, a new and unique way to experience Venice Carnival!
Experience details
How to use the voucher
Cancellation Policy
Cancel up to 1 day in advance for a full refund
Additional Information
This tour is not fully accessible for wheelchair users or people with walking disabilities.
Comfortable shoes suggested. The show will be bilingual English & Italian or French & Italian.
Supported languages
Français, Italiano, English
What's included
What's not included
Meeting Point
Campo San Gallo (in front of San Gallo Theatre – San Gallo Hotel).