Venice Self-Guided Tour with audio guide
Venice Self-Guided Tour with audio guide
Enjoy the city at your own pace
Discover Venice at your own pace with our Audio guide. Listen to the stories and anecdotes of the most important monuments of the city.
You might be interested in...
Venice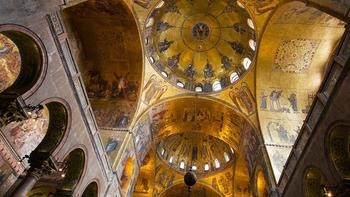 Exclusive Alone In St. Mark's Basilica After Hours
Guided tour
From
$105.40
New on Globol
Venice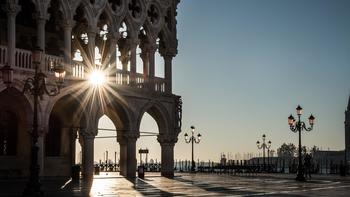 Skip the line: Doge's Palace tour
Guided tour
Venice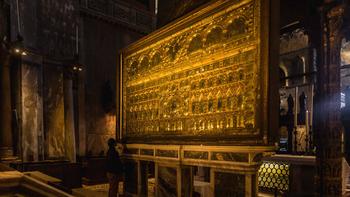 Skip the line: The Saint Mark's Basilica guided tour
Explore the Golden Basilica with a local guide
About this experience
This audio guided tour will give you a great overview of Venice, one of the world's most wonderful cities. You'll travel back to the past to discover the following points:
- History of Venice
- St. Mark's Square
- St. Mark's Basilica (exterior & interior)
- Doge's Palace (exterior & interior)
- Rialto Bridge
- Santa Maria Gloriosa dei Frari Basilica (exterior & interior)
- Santa Maria della Salute Basilica (exterior, interior & ghost story)
- Arsenal
- Ghetto and the old rabbi's ghost
- Ca' D'Oro
- Ca' Vendramin Calergi Palace
- Squero San Trovaso
- Ponte dei Pugni
- Monumento to Victor Emanuel II
Vocal directions will lead you both through the most representative buildings and inside the Museums/Basilica. This guided experience will allow you to enjoy the city and its art history references, its anecdotes and curiosities.
Experience details
How to use the voucher
Cancellation Policy
Cancel up to 1 day in advance for a full refund
Additional Information
- Meeting point for PICK UP THE AUDIOGUIDE - 10:30 am
There will be our staff at the meeting point that you've chosen, holding a sign saying"VENICE AUDIO TOUR" and your name.
-Meeting point for RETURN THE AUDIOGUIDE
Two days after (48h) in the same meeting point what you choose for pick up
Supported languages
Français, Deutsch, Español, Italiano, English
What's included
Audio guide IPOD APPLE
City map
What's not included
Meeting Point
Meet us at 10:30 AM in the meeting point. Comunicate us which meeting point you have choosen (Venice Train Station or St. Mark's Square) by choosing the right option