Snorkeling, Swimming and Sailing Tour in Barcelona
Snorkeling, Swimming and Sailing Tour in Barcelona
An incredible way yo enjoy the Mediterranean Sea
Admire Barcelona from another point of view and enjoy snorkeling and swimming in the Mediterranean sea. Book now!
Similar experiences like this
Rome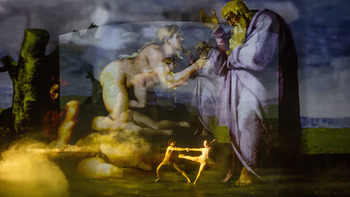 Giudizio Universale: A Musical and Visual Show
Translation in 8 languages
From $26.09
Cancún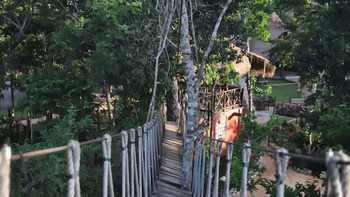 Cenote Extreme Experience
with Zipline Adventure
From $79.40
Rome
Rome: Gladiator Show
Watch an amazing recreation of the gladiator fights of Ancient Rome
From $28.36
About this experience
Get on board the sporty, new, clean and spacious motorboat to enjoy a unique experience in the Mediterranean Sea. We will start exploring Barcelona coast and then, we will anchor in front of Barcelona skyline to enjoy the Mediterranean weather, snorkeling, sunbathing and swimming in our Mediterranean waters.
Let me take you across Barcelona coast with my spacious, sporty and exclusive motorboat! Get on board and feel the Mediterranean vibes on this unique, clean and exclusive boat. We will sail across the Barcelona coast observing the beautiful landscapes and architecture that our city hides from the Mediterranean waters. Then, we will anchor in front of best Barcelona jewels and you will have the chance to snorkel, swim and sunbathe in our private waters in front of the crowded beaches.
Experience details
How to use the voucher
Mobile Voucher Accepted
Cancellation Policy
Cancel up to 1 day in advance for a full refund
Additional Information
Enhance your experience: you can buy extra drinks, food and accessories on board to improve your sailing experience. Just ask the captain to take you other beer, cava bottle or some appetizers and feel free to pay on board.
Supported languages
Español, English
What's included
Sailing 2 hours - Professional skipper - Sailing across Barcelona coastline - A bottle of water
Water Toys
What's not included
-Pick-up/Drop-off- Car-Park Fee
Meeting Point
We will meet at 10:45h in Real Club Nautico de Barcelona (Moll d'Espanya, s/n, 08039 Barcelona) in front of the entrance barrier to the harbor