Madrid Historic Center Segway Tour
Madrid Historic Center Segway Tour
with Licensed Guide
See the Hapsburg monuments and royal buildings of Madrid and learn more about the history and culture of the Spanish capital
Similar experiences like this
Rome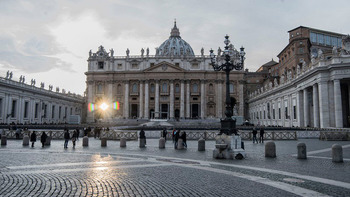 Reserved entrance: St. Peter's Basilica Audioguided Tour
Enjoy unlimited time inside the Basilica
From $22.12
Cordoba
Mosque-Cathedral of Córdoba Fast-Track Entrance
with Guided Tour
From $24.95
St. Petersburg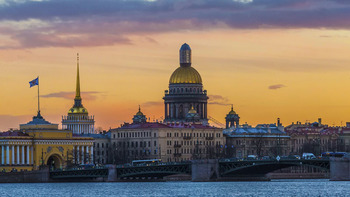 1 day at Saint Petersburg for cruise passengers without visa
Essential Tour
From $161.07
About this experience
Downtown Madrid Segway Tour is our funniest and more original Madrid City Center Tour. If you are new in the City and you do not know what to do or what to see in Madrid, or if you want to know the city in a different way while you are riding one of the most innovator and clean vehicles of the world, this is your Madrid Tour.
We start our route at the glamourous Plaza de Callao, known for being place of putting length and premiere of numerous movies and musicals in Spain ("what happens in Callao happens in Madrid" says its claim), to take the Gran Via, one of the most important arteries of the Madrid's "Mile of Gold", the most important commercial and business district of Spain. Later we will cross up to get to Plaza de España, where we will meet the statue of Don Quixote and Sancho Panza, the acquaintances prominent figures of Michael de Cervantes, and to discover which was the first skyscraper of Madrid.
From the Plaza of Spain we will advance for the Paseo del Pintor Rosales to visit one of the most mysterious places of the city: Debod's Temple, an authentic temple of the Egypt of the Pharaohs that was bequeathed by the Government of Egypt to the Kingdom of Spain as a sign of gratefulness by the collaboration between both countries.
From Debod's Temple we shall leave to the amazing Plaza de Oriente, where, under the attentive look of the First Kings of Spain, we will contemplate the most beautiful royal set that groups the Royal Palace, the Royal Theatre, Sabatini's Royal Gardens and the Almudena's Cathedral, mistress of the City of Madrid.
Madrid Segway Tour & Mercado de San Miguel. There are two things that you must do when you come to Madrid: to ride a Segway and to taste the famous taps. In Madrid-Segway we make it easy inviting you to an original segway tour that includes a visit to the historical Market of San Miguel, the best place to have lids in Madrid.
Experience details
How to use the voucher
Exchange your printed voucher at the meeting point
Cancellation Policy
This experience is non-refundable
Additional Information
Check in time: 15 minutes before departure time.
It's kindly requested to provide the customer telephone contact, with area & country code for any eventuality or additional information related to the service.
We recommend comfortable clothing and shoes. In winter, warm clothes and in case of rain appropriate clothing.
NOT RECOMMENDED: Children under 9 years old or 1,35 meters are not permitted.
SAFETY CONDITIONS:
1. Helmets must be worn (Madrid Segway give you one).
2. Segway use is not permitted for people with recent surgery, kind of sprains or gypsums and/or pregnant women.
3. Segway use is not permitted with people who wear flip-flops.
4. Minimum height: 135 cms // 4,4"
5. Minimum age: 9 years old.
6. Maximum weight: 110 kgs // 242,51 pounds.
Supported languages
Español, English
What's included
• Segway + helmet + bag for personal belongings + multilingual tour escort
• A free tapa at San Miguel Market (only with the option of Madrid Segway Tour & Mercado de San Miguel)
What's not included
• Lunch, beverages or other services not specified above.
Meeting Point
Calle Escalinata 10, in front of Plaza de Isabel II (also known as Plaza de Ópera), close to the McDonald's Restaurant