Cruise with Lunch at Malaga Port
Cruise with Lunch at Malaga Port
and Flamenco Show
Board a spacious sailing catamaran and enjoy an unforgettable Flamenco Show in Málaga with lunch.
Similar experiences like this
Rome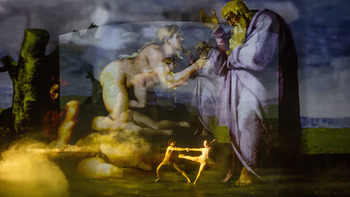 Giudizio Universale: A Musical and Visual Show
Translation in 8 languages
From $26.27
Cancún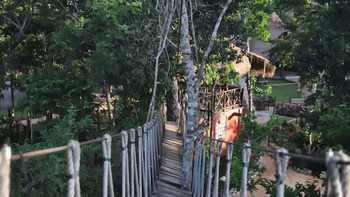 Cenote Extreme Experience
with Zipline Adventure
From $79.95
Rome
Rome: Gladiator Show
Watch an amazing recreation of the gladiator fights of Ancient Rome
From $28.56
About this experience
Spend a beautiful time in the sea enjoying a sailing cruise through the Málaga coastline. You and other travel companions will go aboard a modern catamaran that has a capacity for 100 seated people. You'll take in views of the coastal scenery and stop for a swim or snorkel in the clear waters. Also you'll savor a Spanish lunch in a nice restaurant located at the port. That night, you'll be surprised with the best Live Flamenco Show in Málaga.
Cruise departs from the port of Málaga, one of the most important commercial ports of the Mediterranean. You'll hop on board a spacious sailing catamaran that has a capacity for 100 seated people, bar and catering service, solarium, bathing ladder, WC, tarpaulins for the central cover (to protect rain and wind), its special design makes it very stable and safe. You can enjoy the trip traveling seated or lying on the mesh net as you admire the breathtaking views of the Málaga bay. There will be a stop for you to enjoy a tranquil swim or snorkel away from the crowded beaches. After some time swimming, you'll head back to the port.
This day you'll also savor a delicious Spanish lunch in a restaurant located at port of Málaga that has a great waterfront terrace with special views. Lunch may be served before or after the trip, depending on the cruise departure time you have chosen. You'll relish two delicious starters, as main course you can choose from grilled meat or fish, dessert and beverages.
You will have time to clean up and explore the city, or dinner before you live a dazzling night in Spanish-style that starts at 9 pm.
From that time, you'll be immersed in the delightful experience of a Live Flamenco Show. All the magic of genuine flamenco in a show that lasts 75 minutes that will captivate you with their dances, songs and more traditional sounds of the Spanish guitar. During the show, you'll be invited to a drink.
A full-day to feel the real essence of Spain: sea, gastronomy, and flamenco in Malaga.
Experience details
How to use the voucher
Mobile Voucher Accepted
Cancellation Policy
Cancel up to 1 day in advance for a full refund
Additional Information
DURATION: Cruise: 1.30-hr. Lunch: flexible. Flamenco Show: 1.15-hr.
SEASON: From May to September.
TASTING: Full menu lunch: Starters: salad and range of Iberian sausages. Main course: Iberian pork meat or Grilled Fish. Dessert. Beverages (wine, soft drinks, beer or water). A drink by person during the Flamenco Show (cava, white wine, beer, sangria, orange juice or water).
- All activities should be done on the same day.
- Please, submit the voucher (printed or on your mobile) in the Cruise Tickets Office at the Port, where it will be redeemed by the corresponding tickets. Also in the restaurant for lunch and in the Flamenco Show.
- You must be at the Cruise departure point at least 30 minutes in advance: "Mundo Marino" Cruises: Paseo del Muelle Uno. 29015. Port of Málaga (in the corner between Pier One and Pier Two) Tel. +34 630 069 117. (Google maps link: https://goo.gl/maps/1NGYjcA9ZVw ).
- Coolers or beverages are not allowed on board.
- Comfortable clothing, swimsuit, sunscreen, towel, are recommended.
- Lunch will be served before or after the trip, depending on your cruise departure time. Cruises at 12:00: lunch after trip. Cruises at 17:30 lunch before trip.
- You must go lunch to "Lounge Bar Plaza" Restaurant on your own:  Paseo del Muelle Dos (Pier Two), Local 54. 29001. Port of Málaga. Tel. +34 952 21 35 14 (Google maps link: https://goo.gl/maps/Ccf1tfZdodL2 ) Restaurant is 400 meter from the disembark point (5 minutes walking). Opened to 02:00 hr.
- Flamenco Show starts at 21:00, please arrive 10 minutes in advance. "Flamenco Malaga Centro": Beatas, 21 street. 29008. Málaga (city center).
- If the tour is cancelled by force of nature (e.g. weather conditions) you will receive a voucher for the same or similar tour, to redeem it at another date along the season.
Supported languages
Français, Deutsch, Español, Italiano, English
What's included
Cruise Entrance fees. Glasses and snorkel tubes (deposit required 10€). Full menu lunch at the Port. Flamenco Show entrance fees with a drink.
- Children must be accompanied by an adult. 
- Refunds will not be issued if tour/activity is missed due to late or non-arrival.
What's not included
Meeting Point
"Mundo Marino" Cruises.  Paseo del Muelle Uno, 29015. Port of Málaga (in the corner between Pier One and Pier Two)