Evening Cruise Party in Valencia
Evening Cruise Party in Valencia
and Cocktail at the Beach
Have fun in a party on a catamaran with DJ on board and enjoy a typical Valencian paella!
Similar experiences like this
Rome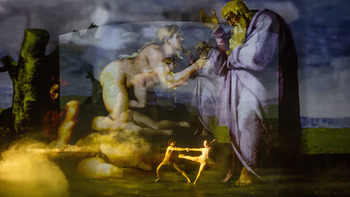 Giudizio Universale: A Musical and Visual Show
Translation in 8 languages
From $26.27
Cancún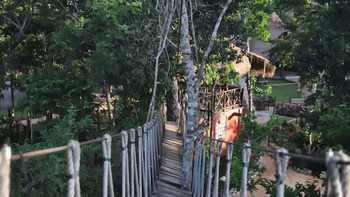 Cenote Extreme Experience
with Zipline Adventure
From $79.95
Rome
Rome: Gladiator Show
Watch an amazing recreation of the gladiator fights of Ancient Rome
From $28.56
About this experience
Live a funny evening in Valencia! An incredible trip aboard a cruise to enjoy a great party at the sea with the best music, mojitos and lots of fun. And then relish a Cocktail with Tapa at the Valencia beach.
 
This sailing cruise departs from the Port of Valencia, one of most exclusive areas of the city with modern buildings and a varied entertainment and dining area.
 
The spacious catamaran offers you the opportunity to travel seated or lying on the mesh net as you sip a mojito after leaving port. Find your site to relax with great views of the bay, the beaches and the coastal towns. The DJ starts to crank up the music and people cannot stop dancing. Enjoy a breathtaking view of Valencia when it begins to turn on their lights, as the boat heads back to port. You'll also take home a souvenir photo of this unforgettable trip. But that's not all because the party still continues.
 
Once ashore, you'll delight in a Cocktail and Tapa in a nice pub with a waterfront terrace located at Playa de las Arenas beach, only a few meters from the port. 
Experience details
How to use the voucher
Mobile Voucher Accepted
Cancellation Policy
Cancel up to 1 day in advance for a full refund
Additional Information
- Both activities should be done the same day.
- Submit the voucher (printed or on your mobile) in the Cruise Tickets Office at the Port, where it will be redeemed by the corresponding tickets. Also in the pub.
- Minimum age is 18 years.
- You must be at the Cruise departure point at least 30 minutes in advance: "Mundo Marino" Cruises: Marina Real Juan Carlos I. De la Aduana street, without number. Port of Valencia (https://goo.gl/maps/y7TVoDBW9aR2).
- Coolers or beverages are not allowed on board.
- Comfortable clothing, swimsuit, sunscreen, towel, are recommended.
- Once you return to port go to "Gabbeach" Pub on your own (350 meters walking from the port): Paseo de Neptuno, 30. Playa de las Arenas. Valencia (https://goo.gl/maps/SvSammJeVX62).
- If the tour is cancelled by unforeseeable circumstances (e.g. weather conditions) you will receive a voucher for the same or similar tour, to redeem it at another date along the season.
- Refunds will not be issued if tour/activity is missed due to late or non-arrival.
- Changes or Refunds are not allowed within 7 day(s) of the scheduled departure (100 percent cancellation fee).
Supported languages
中文, Français, Deutsch, Dutch, Español, Italiano, 日本語, 한국어/조선말, Norsk, Polski, Português, English, Русский
What's included
Cruise Party Entrance fees, mojito and snack, DJ, souvenir photo. Cocktail and Tapa in a pub at Playa de las Arenas.
TASTING: Mojito, olives, nuts and jelly beans on board. Cocktail (with or without alcohol) and Tapa, in a pub at the beach.
What's not included
Meeting Point
"Mundo Marino" Cruises: Marina Real Juan Carlos I. De la Aduana street, without number. Port of Valencia